The thematic symbol for this, the eighth week after Trinity is the balance scales and here today we see them applied to our daily life. It is also the second occurrence of a six, which suggests a mindfulness towards the energy of the suit in our lives. With the six of Pentacles we are called to consider where and to what degree we are allocating our resources of time, money or other material possessions.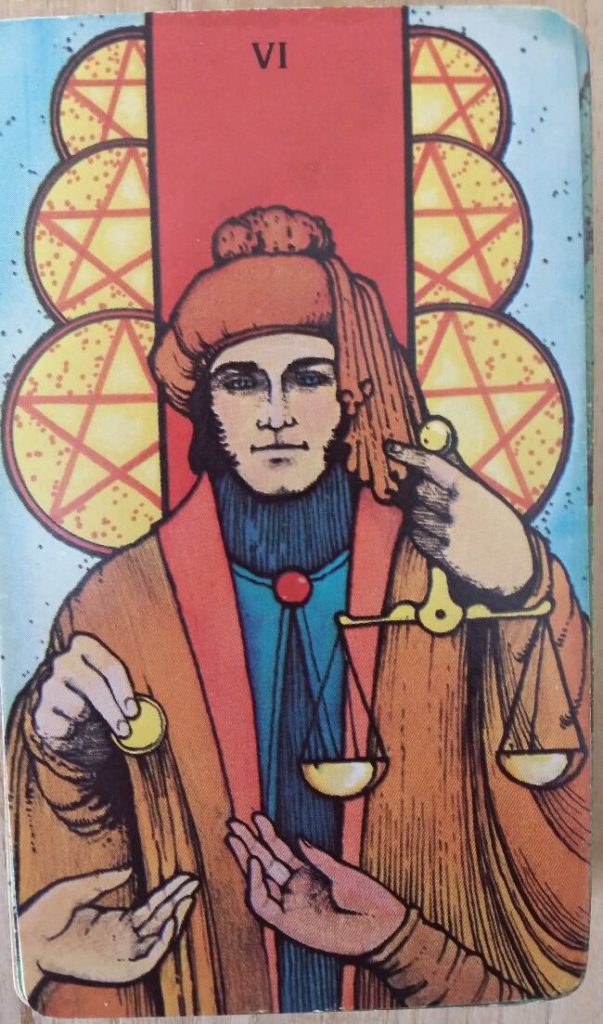 Personal Application
Today, I shall be returning home ahead of my family and ahead of the incoming typhoon. It seems prudent to get in supplies so that we can sit out the typhoon as it passes over Hiroshima.