On the Thursday after Trinity Sunday, the Feast of Corpus Christi honours the body and blood of Christ in the elements of the Eucharist.
The archana for Corpus Christi is the Ace of Pentacles, which is ruled by Saturn in Capricorn. Saturn is the planet asscoiated with Jehovah and Israel. Capricorn, the fish-goat, shows forth both the sacrifice and redemption through the body and blood of Christ.
The Collect
0 Lord, who in a wonderful Sacrament hast left us a memorial of thy passion: Grant us so to reverence the holy mysteries of thy Body and Blood, that we may ever know within our- selves the fruit of thy redemption; who livest and reignest with the Father in the unity of the Holy Ghost, one God, world without end. Amen.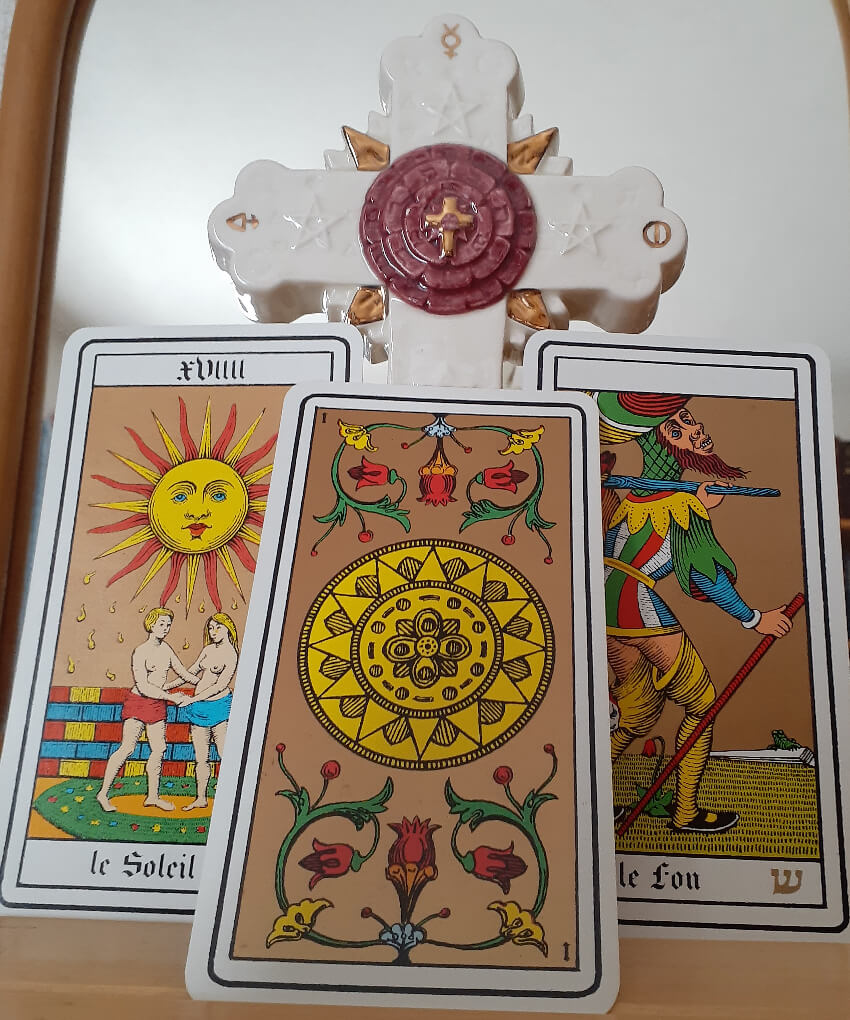 Old Testament Reading
Thou art a Priest for ever after the order of Melchisedech.

Psalm 110: 4
New Testament Reading
I am the living bread which came down from heaven: if any man eat of this bread, he shall live for ever: and the bread that I will give is my flesh, which I will give for the life of the world.

John 6: 51
Liturgical Affirmation
Ego sum lux mundi.

Quisquis non reciperit regnum Dei velut parvulus, non intrabit in illud.

I am the light of the world. Whoever shall not receive the kingdom of God as a little child, he shall not enter therein.