The week ends on a victorious note! And yet this victory is not an end but a step on the road, a new beginning when seen in the context of the Page of Rods and the Ace of Pentacles and of course the arcana of (13) Death with which we began the week. We are between the Ascension and Whitsun, so although great things have been done, the story is not over yet. I find Trevor Thorkelson's musings on the 6 of Rods to be most appropriate for where we are today: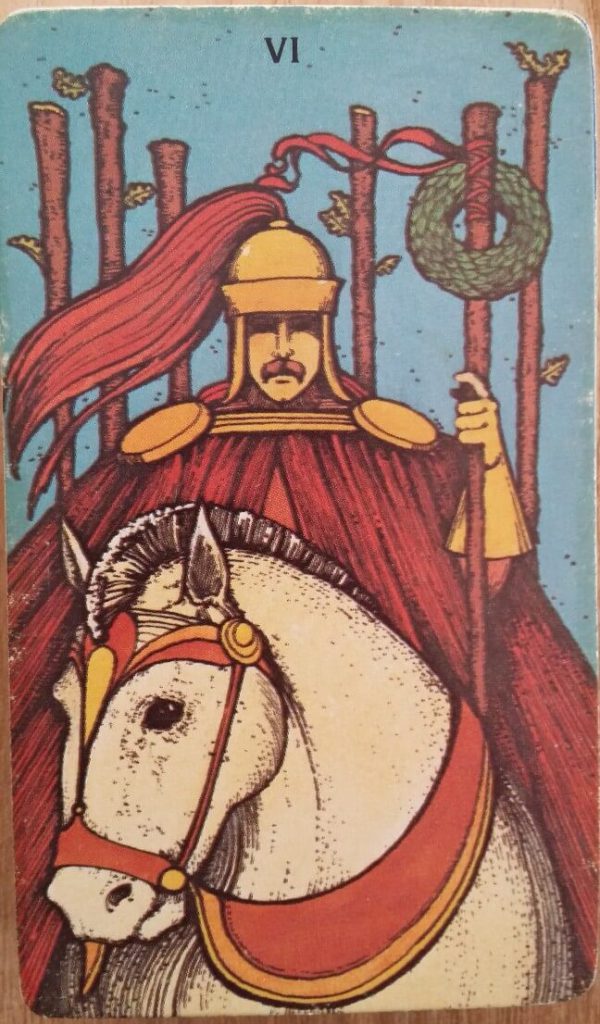 The Sixth Week After Easter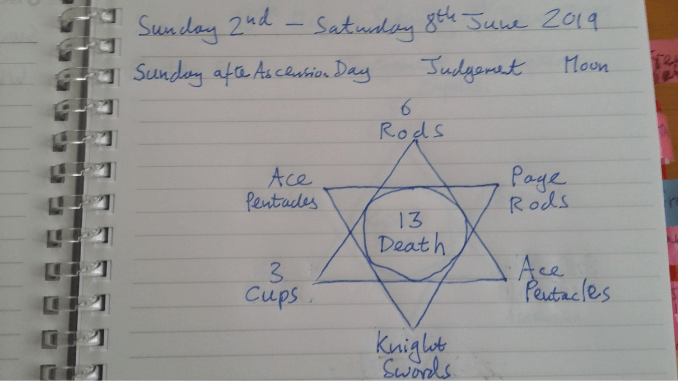 The week began in the Upper Arcana with (13) Death suggesting that this is a time of clearance; a time to clear out old notions, habits and practices and to embrace the new, grounded energy of the Ace of Pentacles in relationships, thought processes and business. It is to be noted that embracing personal relationships, especially the feminine aspect of them, and radical new thinking lead to a confirmation of the energy of the Ace of Pentacles and flow into new prospects in the world of business.
Personal Reflection
I am in a similar position in relation to my teaching contracts this term as the 6 of Rods is in relation to the rest of the suit, that is to say, approaching the half way mark, and all is well so far. As for the week as a whole, I feel that as I work through this term, my teaching commitments leave me with little time to work on my Internet business, which is "dying off" but which new thinking that I am applying to it (by reading Ask by Ryan Levesque for example) will lead to renewal over the summer when I have more time to apply those ideas. Meanwhile, I am in the fortunate position of being able to tap into the wellsprings of feminine energy through my teaching work as the majority of my students are young women full of playful "yin" energy.