We continue strong in Pentacles this week, and now we seem to be offered the prospect of "rags to riches" as the 9 of Pentacles follows directly upon the 5 of Pentacles. On Monday we were presented with the 2 of Swords, presenting us with a decision and a choice that needs to made. Clearly then the choice is between "poverty" and "abundance" and it may be more about how we construct our self-image and where we place our focus.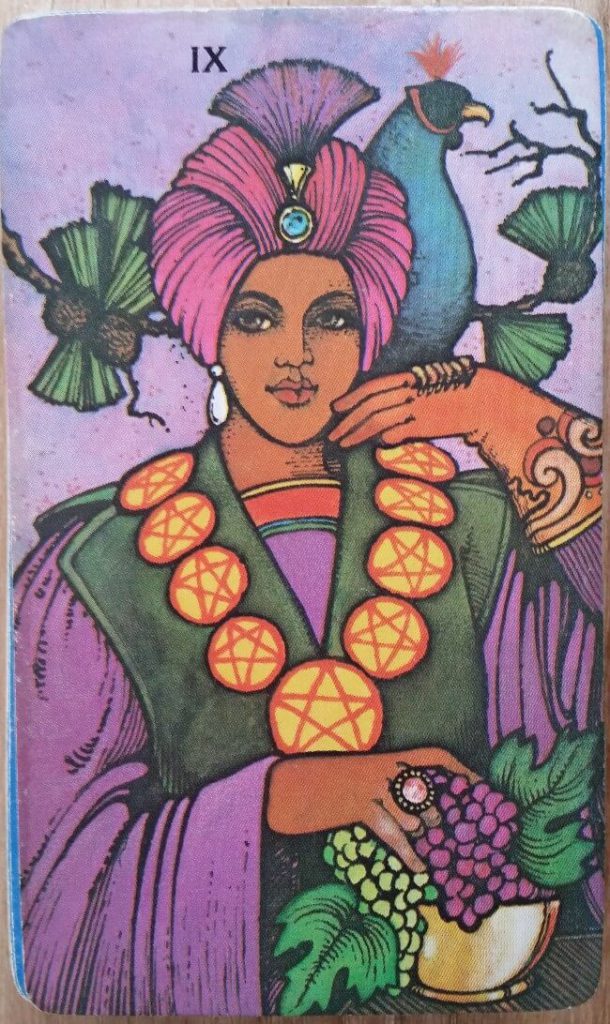 Personal Application
For me, the decision I alluded to yesterday will have to be made on Friday. It concerns whether or not to continue with a new contract where I am not yet sure whether or not I have been respected or – as I suspect – disrespected. Following today's arcana, I ought to approach the question from a place of abundance; that is, I do not need the contract and am willing to walk away at a moment's notice. Poverty consciousness always chases money; abundance consciousness will walk away when the conditions are not appropriate. Abundance consciousness enables you to stay in control.