Today's arcana, the Three of Pentacles, is ruled by Mars in Capricorn. When it is upright it is all about bringing to realization in the material world the plans and blueprints that began in the realm of imagination, of doing the work, either in co-operation with others as suggested by Rider Waite and related imagery, or alone. It may even be that the work has already been done, or has already been made manifest in the material realm.
Dr. Elliot Adam's throws some interesting light on the arcana by suggesting that when upright it is about learning one's skill or trade.
However, he suggests that the Three of Pentacles Reversed is calling your attention to a life lesson that you seem to keep repeating or relearning. He adds,
This lesson that you keep revisiting is one of the big things that you need to learn at this time and is intinsically linked to your soul's development.

Dr. Elliot Adam youtube.com/watch?v=FXwakYNs8l0
The last time I drew the Three of Pentacles Reversed I saw it more in terms of "work is not progressing well" and reflected on the arcana in relation to the transit of the Moon and its location in one's natal chart.
Mercury Retrograde Exalted in Virgo
As today, being Wednesday, is dedicated to Mercury, let us consider the location of that planet sidereally and natally and consider what the Three of Pentacles Reversed conveys in relation to those locations.
At this time Mercury is retrograde in Virgo where he is exalted, which makes the retrograde more intense and I suggest that we read the reversed Three of Pentacles in that light.
Virgo is a practical, detail-oriented and productive earth sign while Mercury is the planet of commerce, communication and practical thinking and the Three of Pentacles is the arcana of "learning a trade" or "bringing into realization plans and blueprints."
Contemplating how to interpret [interpretation = hermeneutics, the realm of Mercury] and work practically [being in Virgo] with the reversal of the arcana and the retrograde motion of Mercury at this time, I happened to come across a recent YouTube video by Robert Greene (author of 48 Laws of Power) on the "Power of Negative Thinking" and the message he conveys resonated strongly with me today:
The Power of Negative Thinking
From this perspective, our true power lies in our ability to avoid toxic relationships and bad situations, to decide NOT to act on our unguarded thoughts, emotions, urges and desires. The message is: Go retrograde. Go into reverse. Go negative and prevent yourself from getting carried away by your emotions and the emotions and agendas of others.
Keep your eyes on Mercury, the messenger of Jupiter, but also the trickster, especially when he is retrograde in Virgo. Review your plans and projects and see if there is anything you need to drop. Our "free will" lies on our ability to exercise "free won't."
Could this be the soul lesson that needs to be revisited today?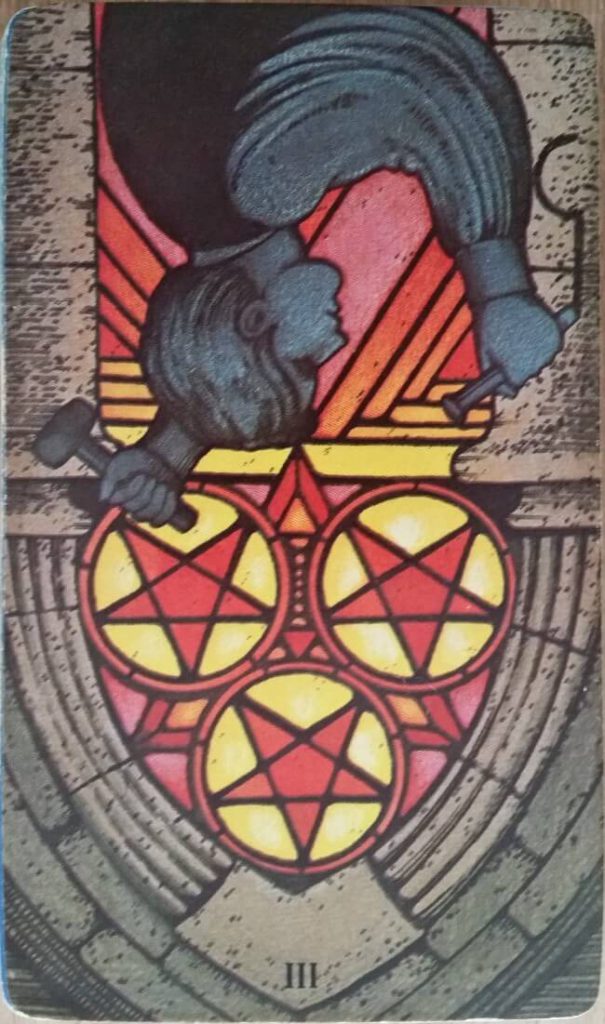 For information about Mercury in your natal chart see:
https://www.allure.com/story/mercury-birth-chart-placement-meaning
To discover your planetary placements go to:
https://masteringthezodiac.com/sidereal-birth-chart-calculator