With the (3) Empress appearing well favoured on a Tuesday, the day dedicated to Mars, we are being called upon from above to pour our masculine and assertive energy into that which we love, or conversly, that that which we are striving to achieve, into which we are putting our energy, may be blessed with love and abundance.
As Dr Elliot Adam says in his video on the (3) Empress:
Whenever the Empress shows up in a reading she is usually indicating the return of abundance, or also the return of love; not just love in relationships but also in the sense of being incorporated in your life, and what you are doing and also towards yourself.

Dr. Elliot Adam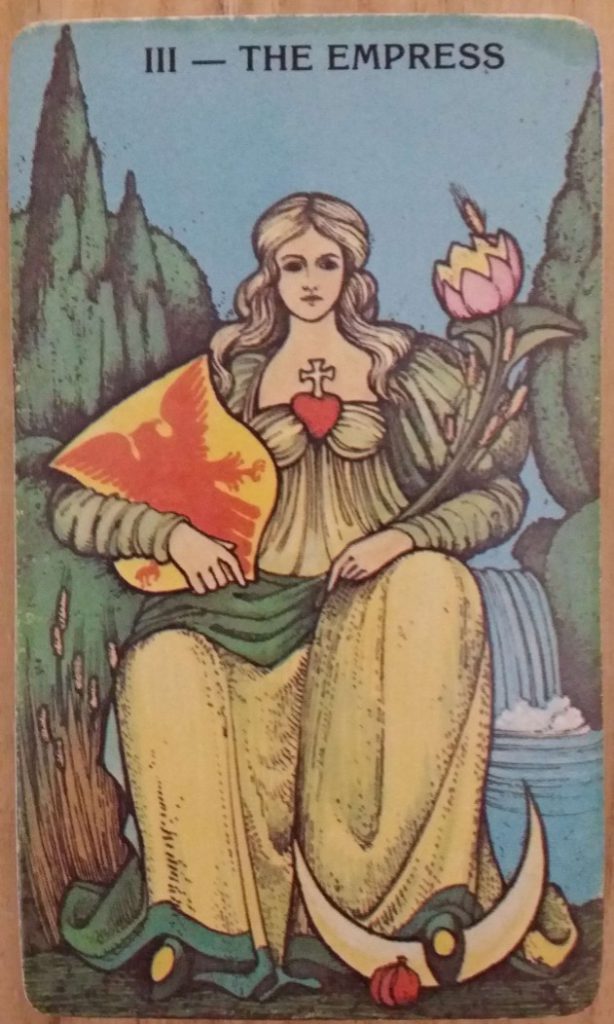 Venus Square Saturn; Mars in Sagittarius
With Venus square Saturn, we may sense some reserve in our passions and a sense of responsibility, discipline, and a focus on long-term desires, which can be very constructive as the crescent Moon at the (3) Empress' foot is is waxing to the half-Moon and still in Taurus, emphasising the theme of developing our inner and outer resources. Where Venus being square to Saturn may risk slowing things down, Mars in expansive Sagittarius can provide the impetus we need to turn today into a fruitful and productive time.