Here for the second time this week is the fiery 9 of Rods, as it to say that it is time to fight fire with fire! Here we are being called back to defend the position that we have attained so far this year, and to remember that in this third week of Trinity we are guided by the Apollonian (19) Sun and have access to the fecundity of the (3) Empress manifested in the Ace of Pentacles on Sunday.
That we took a wrong course mid-week – as if tricked by retrograde Mercury – and, rather like Christian and Hopeful in Bunyan's Pilgrim's Progress who wandered into By-Path Meadow in search of a more comfortable path, ended up in the dungeon of the (16) Tower of Doubting Castle.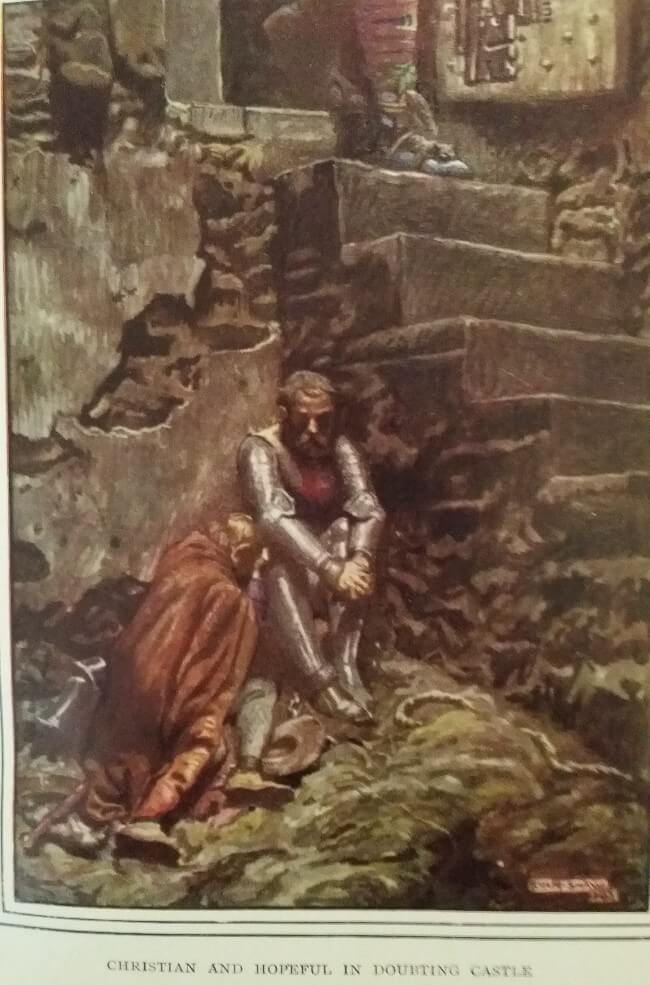 Yet, be of good cheer, for there is indeed no cause for despair if we remember the Key of Promise that is in our bosom, that is, if we go back to the true source of our being and set ourselves there, we shall be on firmer ground and have a true defender indeed, such as we see in the 9 of Rods.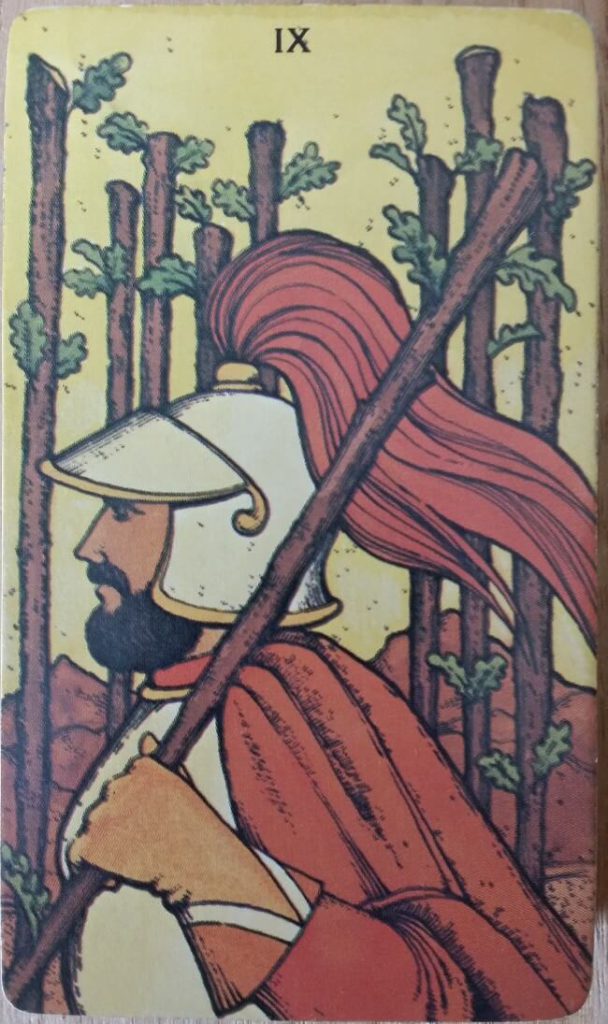 Let us remember the collect for this the third week after Trinity once again:
O Lord, we beseech thee mercifully to hear and grant that we, to whom thou hast given an hearty desire to pray, may by thy mighty aid be defended and comforted in all dangers and adversities; through Jesus Christ our Lord. Amen

Book of Common Prayer