The third Sunday after Trinity brings the (0) Fool to the arcana of the (3) Empress who's fecund and nurturing spirit is behind the superabundance of creativity in nature as well as in our hearts and activities. Her spirit begins in love and is what, in the words of today's collect, gives us "an hearty desire to pray" (which is to say, to express love back to the Divine from whence it first came). Such a spirit is aptly expressed when manifesting in our lives by a quotation by Paul Check:
The thing I've come to know for sure is that, when we love ourselves, nature, people, the world and the universe for the sake of loving itself, we're as close to God as we can get.

Paul Check, https://www.paulcheksblog.com/god-and-meister-eckhart/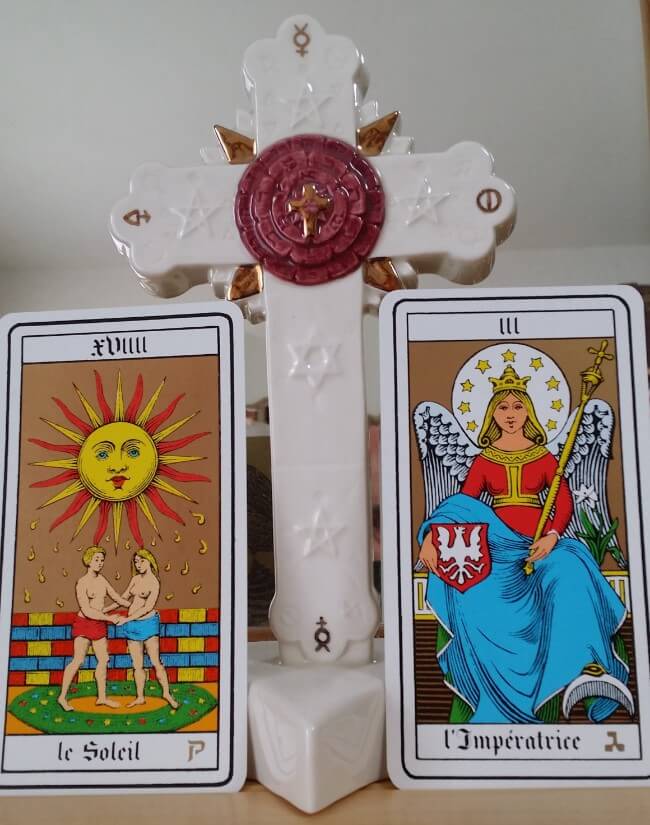 The Collect
O Lord, we beseech thee mercifully to hear us; and grant that we, to whom thou hast given an hearty desire to pray, may by thy might aid be defended and comforted in all dangers and adversities; through Jesus Christ our Lord. Amen.

Book of Common Prayer
Old Testament Reading
Acquaint now thyself with him, and be at peace: thereby good shall come unto thee.

Job 22: 21
New Testament Reading
What women having ten pieces of silver, if she lose one piece, doth not light a candle, and sweep the house, and seek diligently till she find it?

Luke 15: 8
Liturgical Affirmation
Ego sum lux mundi. Ego sum flos campi et lilium convallium.
I am the light of the world. I am the rose of Sharon and the lily of the valley.