For the second week running we begin with the (4) Emperor. Last week began with a trip to the cinema to see the Met Opera Live Viewing HD production of Akhnaton, which prompted me to reflect on the (4) Emperor in the light of Akhnaton's religious innovations. This week, the first week of Lent, finds me listening to Emily Wilson's translation of The Odyssey as narrated by Claire Dane, which begins with Telemachus, the son of Odysseus, struggling to discover his legitimacy and assert his authority in the absence of his father.
Personal Authority Begins with a Clear Perception of One's Ruling Principle
At the same time, this First Sunday in Lent, 2020, happens to fall on the first of March, and the "Daily Stoic" theme for this month is "Awareness." The connection with "authority" is made clear in today's meditation:
An important place to begin in philosophy is this: a clear perception of one's own ruling principle.

Epictetus, Discourses, 1.26.15, quoted in The Daily Stoic, p. 71.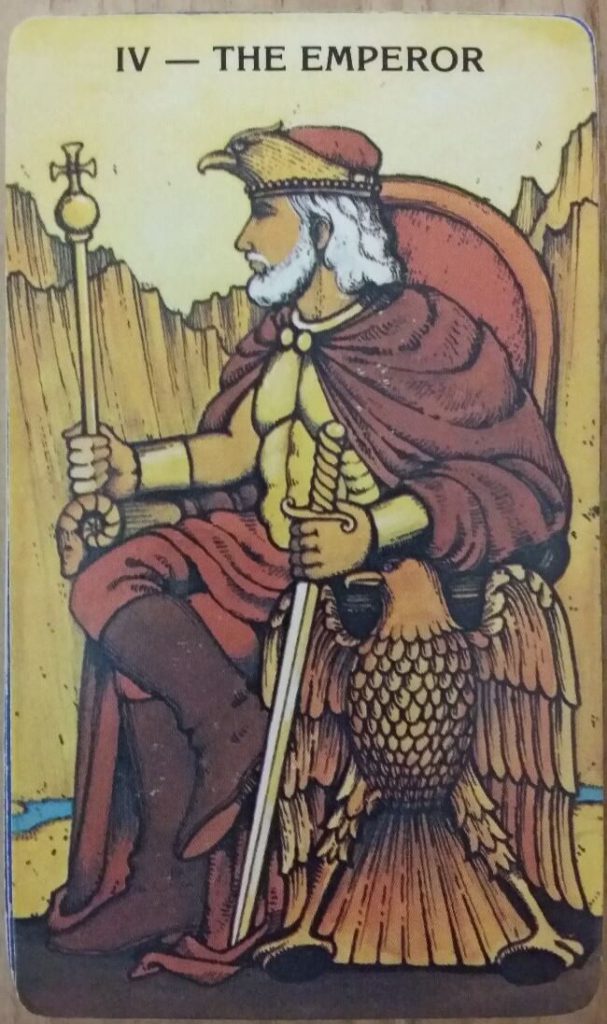 Just as for Telemachus, the quest for authority is a struggle against the claims, clamour and insolent uproar of the suitors, so our inner quest for "imperium" begins with the exercise of our guiding reason against the clamour of of our insolent emotions and habitual self-sabotaging thought patterns. When we discover our guiding reason we, like Telemachus after he discovers his father, turn on our insolent mental gatecrashers and slay them.