Yesterday's solar Three of Rods is nicely complemented by today's lunar Three of Pentacles, the Lord of Work, ruled by Mars in Capricorn. Siderial Mars is currently retrograde in watery Pisces. Mars is also square to deep and intense siderial Pluto in expansive Sagittarius. We can say, therefore, that this work is taking place on the psychic plane and that it may be a work of re-creation through inner conflict or stress and dissolution of old dispensations, and that, through the solar manifestation of yesterday's Three of Rods, the inner vision that is generated by this labour will be made manifest during the final quarter of the year.
We are at present in the implementation phase of the lunar cycle. Today the Moon moves from initiating Aires to grounded and steady Taurus suggesting that things will become steadier and more grounded as this week progresses.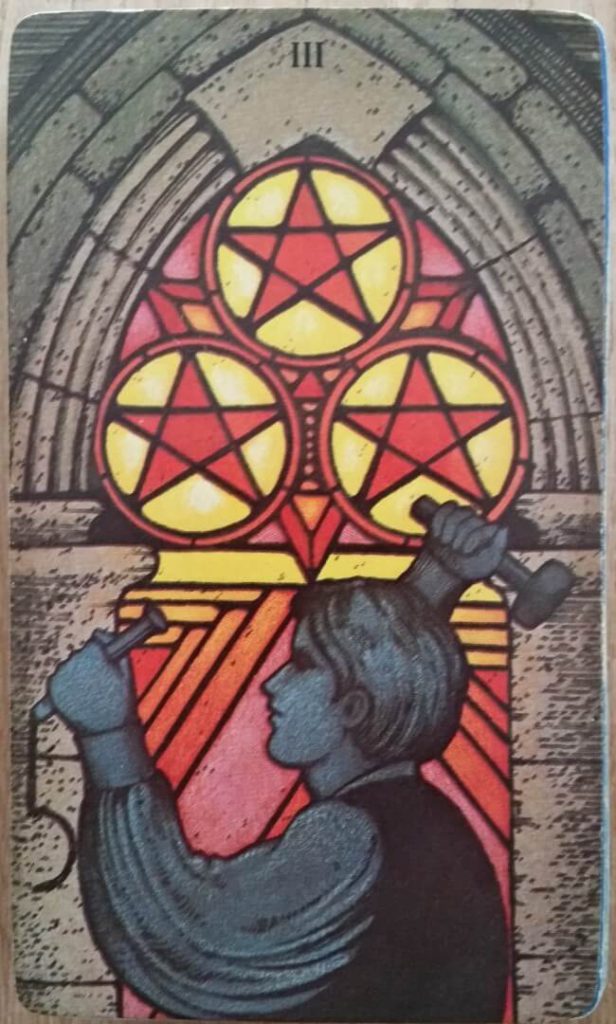 Affirmation
Why am I so adept at performing the work that is set before me?