Here we are in the middle of Golden Week in Japan, at the beginning of May and the beginning of a new era as the Reiwa emperor ascends the chrysanthemum throne. The new era of "auspicious [rei] peace [wa]" is symbolized today by a sword crowned and garlanded with boughs of olive (peace) and palm (victory) with the red and white rose together suggestion reconciliation.
Interestingly, the Chinese character "rei" can also have a militaristic meaning of "command," but in the context of this arcana, it is very much a case of command of one's intellectual faculties.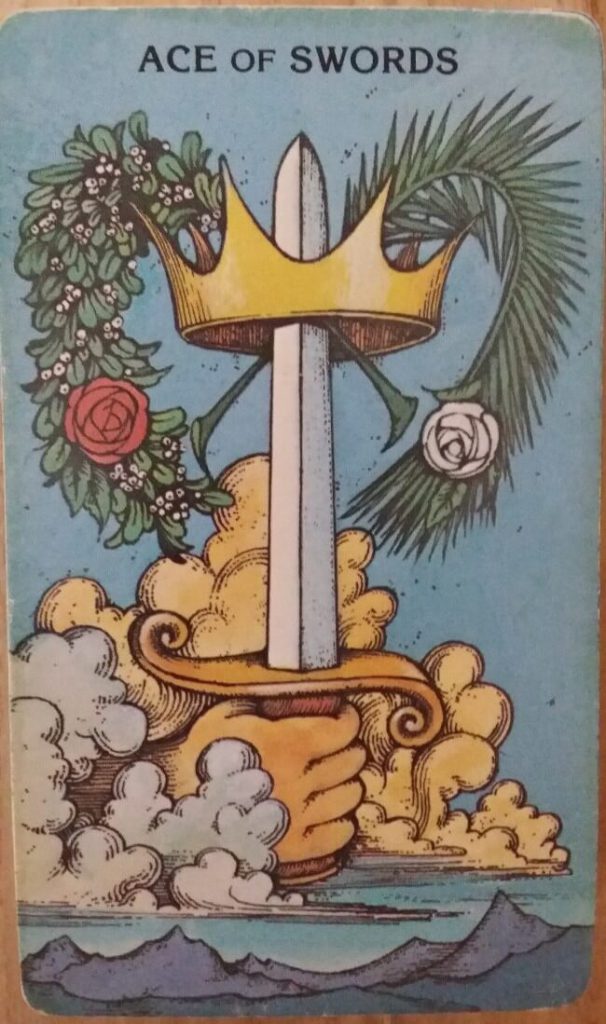 As for having command over one's intellectual faculties, although I was somewhat hungover today after the excesses of last night, I managed to redeem the day by creating a YouTube video report of a situation that occurred in one of the games:
If you're like me and as keen on chess as you are on the tarot, check out my video channel over on YouTube!