Now for the fourth day running we have another sword, this time the most dangerous and dynamic of all, the Knight of Swords who moves with courage and celerity with the wind behind him.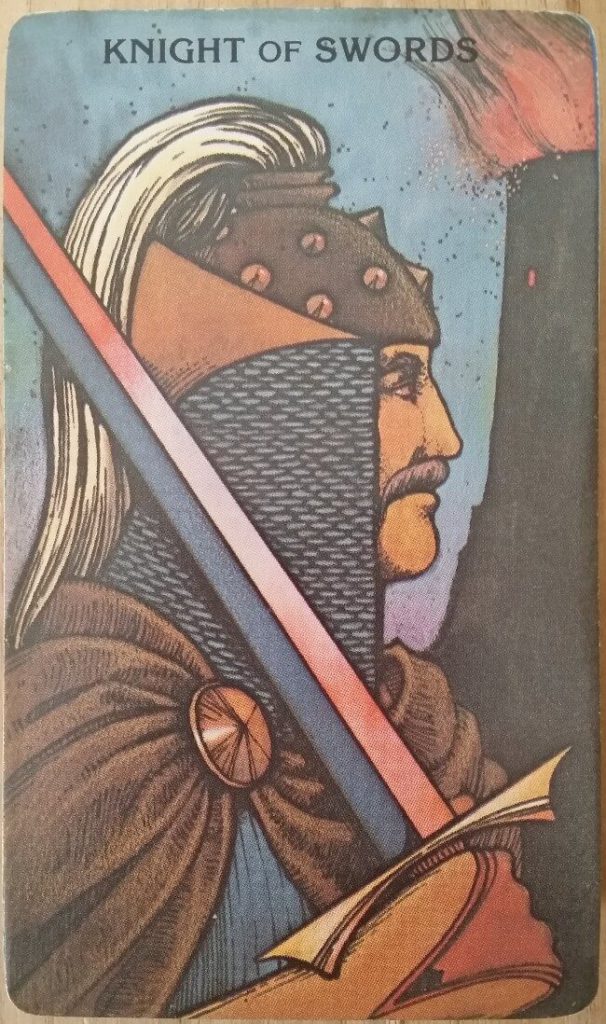 The Morgan Greer Knight of Swords has been involved with the sacking of a town or city. It always reminds me of that line from Yeats,
The broken wall, the burning roof and tower

And Agamemnon dead.

W. B. Yeats, Leda and the Swan
For my part, I am spending as much of today as possible creating content for my blogs and setting up campaigns for my clients. In other words, I'm tapping into the energy I feel from all the Swords I've seen in the last few days, now realized and released in the charge of the Knight of Swords.