We last saw the Page of Pentacles on Monday of last week when the Quarter Moon was in Libra. Eight days later, we are now on the cusp of the Full Moon in Aquarius, with Mars in Pisces and square to Venus.
The Page of Pentacles is the second Page arcana in a row so far this week suggesting that the great leonine solar energy which shines over this week can find its best expression through open-minded exploration both in imagination and in practical or material matters.
With Mars in Pisces right now we may feel less motivated to pursue some of our long cherished goals, but there is plenty of room to dip into new things or new ways of doing things.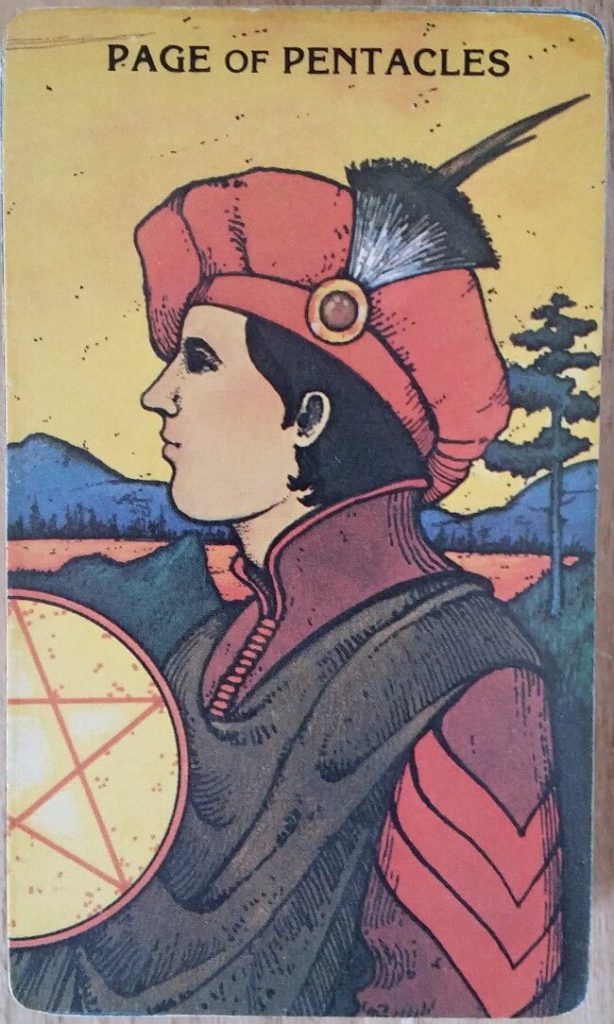 Affirmation
I am open to the idea of setting aside old goals for now and exploring new ways of doing things.