The intensifying quality of Jupiter that I mentioned in yesterday's meditation on the arcana of (8) Strength naturally carries over to this jovial Thursday when the resourceful Queen of Pentacles appears. It is as if the maiden and the lion in the arcana of (8) Strength have combined their feminine and royal aspects to appear before us today as a gentle and powerful queen in the sign of Capricorn who can do all things well under the expansive reign of Jupiter.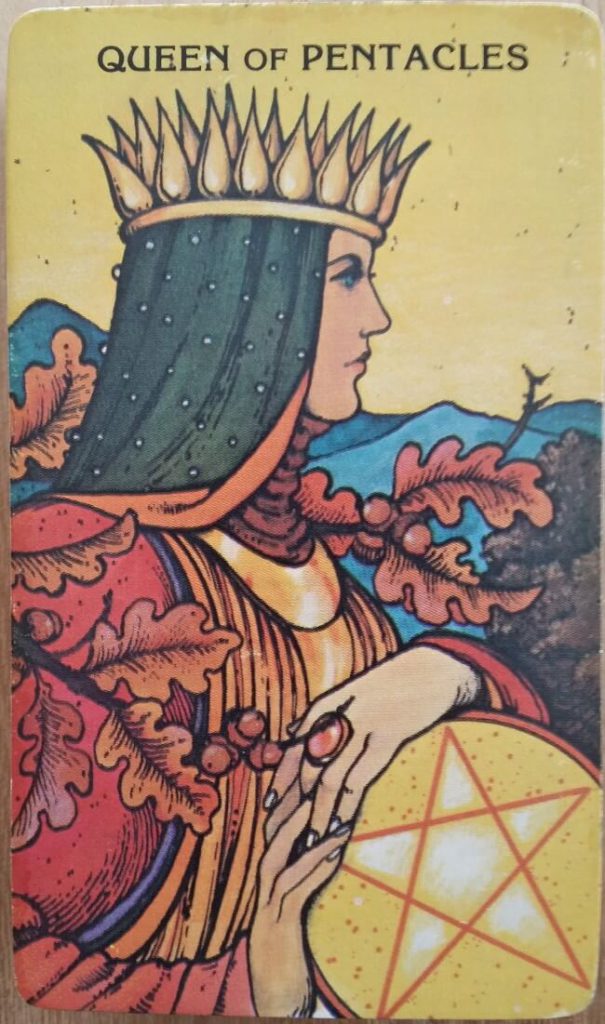 Personal Application
As such, the Queen of Pentacles is a good ally to have on this, the first day of my summer holidays after the completion (at last) of the college term. May I draw on her resourcefulness as I lay out my goals for the coming two and a half weeks so that I can get the full benefit out of the time, resources and energy available to me.
Affirmation
Why am I so resourceful and practical in setting and acheiving my goals?