The Six of Cups is ruled by the Sun in Scorpio and therefore a fertile arcana whose appearance today suggests that we cultivate and appreciate those things that we love so that they may grow strong and nurture us.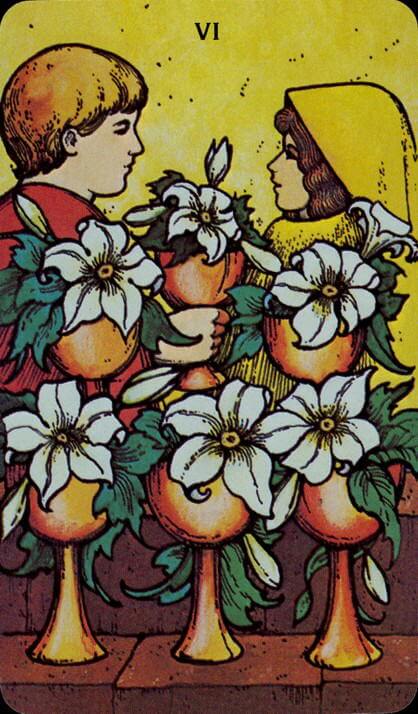 Personal Application
Today, I began to work on my goals for the summer holidays, and those are all about making progress in the things that I love to do or feel are worthwhile to pursue.
In addition, I happened to listen to James Altucher in conversation with William Beteet and Brendon Lemon, authors of The Power Bible which is all about cultivating an awareness of framing techniques and how to have power over yourself and how power works between individuals and communities. That conversation planted a seed of curiosity in me and so I bought the Kindle version of The Power Bible and immediately started going through it.
Affirmation
Why do I get so much joy from cultivating the things that I love?