Today we are preparing for the passage of typhoon Haishen so, just as we see in the Three of Swords, there will be plenty of billowing grey clouds zooming across the sky and unloading torrential rain as they race past.
The Three of Swords also seems to occlude the spiritual sun. However, it is more a case this week of the Apollonian light of reason shining upon the deeper motions of the heart with all the warmth of Leo.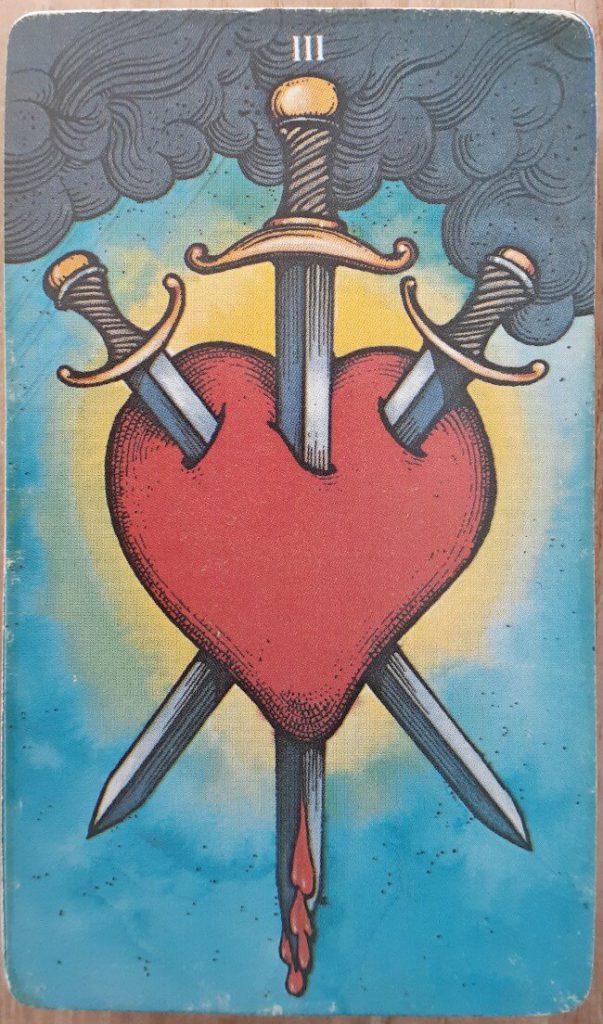 Saturn, who rules the Three of Swords is opposite Venus in Cancer right now, so we may feel ourselves seeking some loving protection and solace from the Saturnine and karmic aspects of the arcana; those energies can be positive provided that we work with the solar energy to look openly at whatever it is in our heart that causes dismay and draw on the self-acceptance that is offered by both Mars and the Moon in Pisces, that is, self-acceptance as an act of will that is consonant with our emotions.
The pierced heart that we see in the Three of Swords reminds us of the pierced soul of Mary (tuam ipsius animam pertransiet gladius), the compassionate grieving of the mother for whom the joy of birth is joined by the sorrows of suffering and death. There is also the yearning for reunion with the Divine here, and from these there may grow the wisdom of compassion for all livng things. In this sense, then, there is a profound connection between the Three of Swords, which is our arcana of the day this Sunday, and (13) Death, which is the liturgical arcana for this, the thirteenth week after Trinity, and the connection is well expressed in the Botticelli edition of the tarot: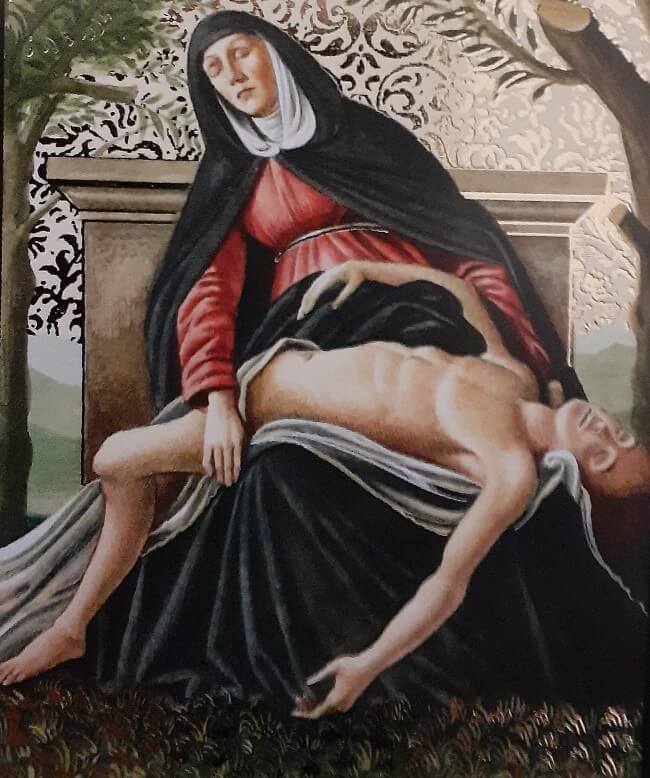 Affirmation
Why am I okay with facing and accepting difficult truths about myself?