The Two of Pentacles is ruled by Jupiter in Capricorn and is called the Lord of Harmonious Change. The expansive nature of Jupiter works with the more concentrated or restricted energy of Capricorn to create flexibility in the form that change takes in our material lives.
With sidereal Jupiter in Sagittarius, the expansive tendencies of material change may be emphasized this week; with the Moon in the third quarter we find ourselves ideally placed to integrate and accept those changes, which may reflect the work of the Three of Swords upon our solar aspect as we discussed in yesterday's post.
As I type this, Typhoon Haishen is passing by and we are on the cusp of it as it heads towards Korea, so the blustery aspect of this card and the tossing sea are most appropriate images for today!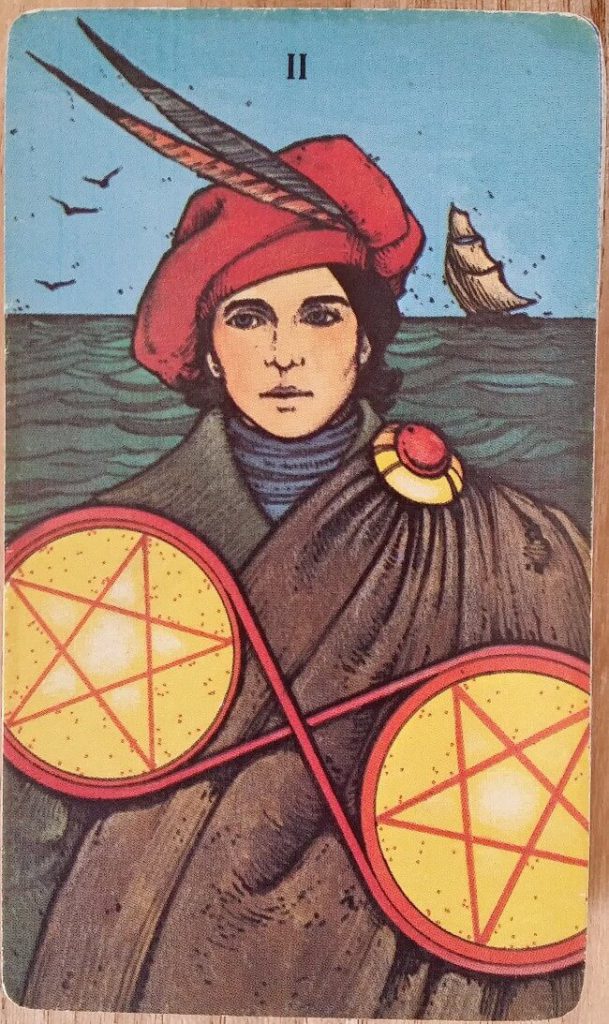 Affirmation
Why am I so flexible and alive to siezing the opportunities that the changing patterns of life present me with?