The Seven of Cups Reversed suggests that we are waking up from a state of dreaminess and indecision, where we entertain multiple and often vague wishes without taking decisive action on any of them. The message of the Seven of Cups when reversed is therefore a positive one of turning dreams into actions, as is well explained by Dr. Elliot Adam in the video below: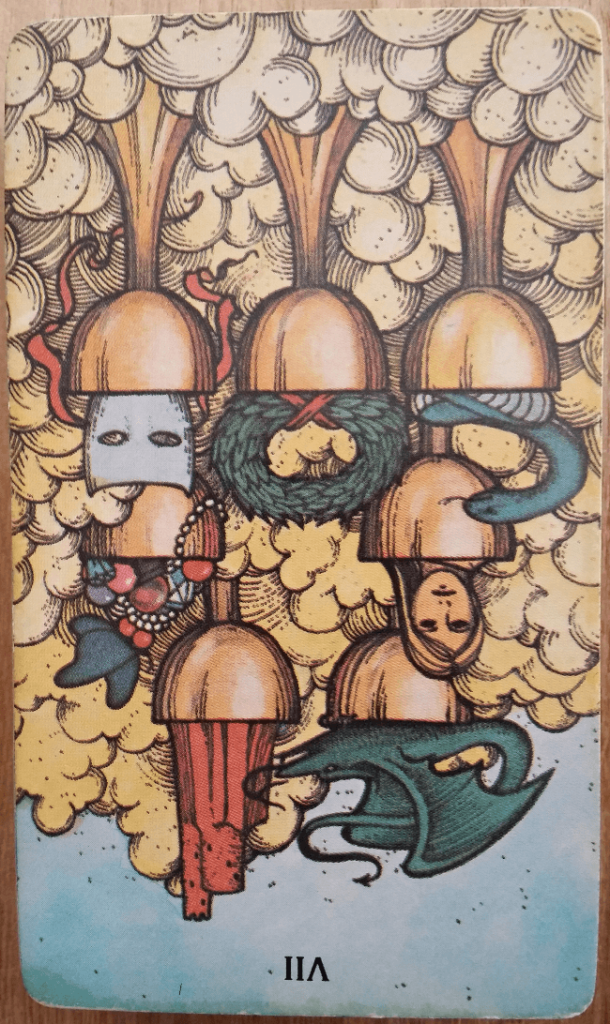 11th Week After Trinity 2019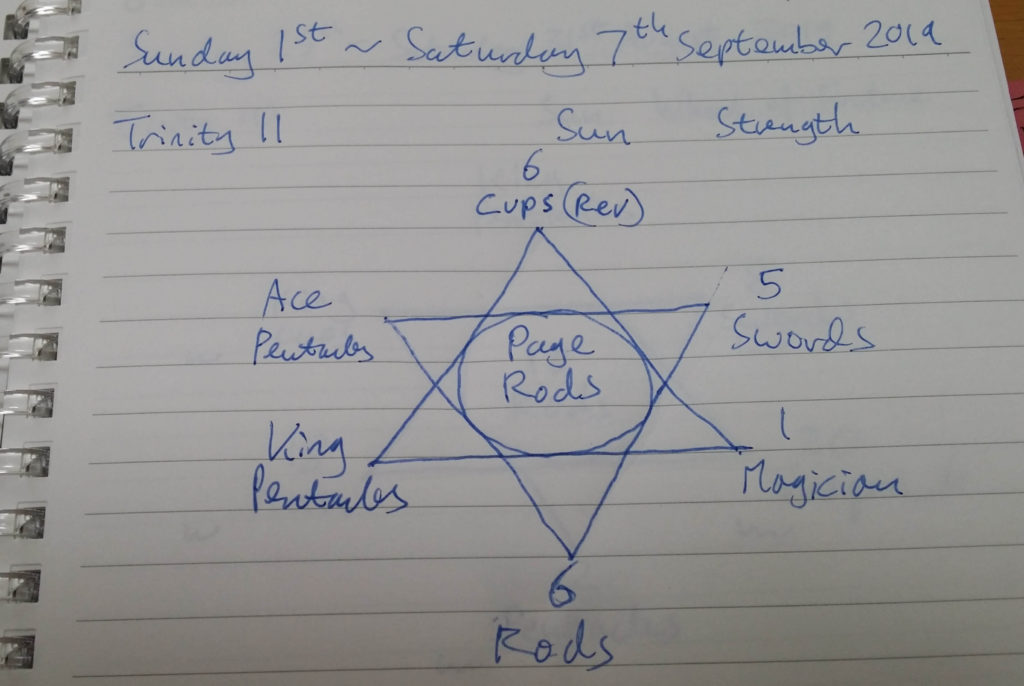 The week began with the Page of Rods, which I said suggested,
… a new energy for the week focused on seeking improvement in our business, work or relationships. The Page of Rods, like all the pages, has a feminine, fledgling softness; the energy the page represents here is still in its potential stage, or to the extent that the work has begun already, it proceeds softly.
The nature and direction of that energy was suggested by the following three cards, the Ace and King of Pentacles followed by the Six of Rods; Rods and Pentacles = work and inspiration at the material level of our lives, particularly our business pursuits.
The second half of the week provided insight into HOW we should go about that process, through the alchemy of the (1) Magician, by focussing on things left undone (5 of Swords) gathering them up and thereby turning our passive dreams (7 of Cups) into well-focused activity.
This week, the (0) Fool, on his journey through the Upper Arcana, took on the persona of the Page of Rods who discovered in the light of the Trinitarian (19) Sun the lesson of (11) Strength, which revealed, through the agency of the (1) Magician the gentle, intuitive, feminine, process of turning brute strength into sweetness, of turning the eater into energy-giving "meat".