Hermes was said to be the scribe of Saturn. Hermes, who is Mercury, who is the (1) Magician… When the (1) Magician appears check where Mercury is the sky. Today, Mercury is exalted in Virgo so our minds may be more attuned to doing the work and finding solutions.
With Mars is in pisces the work I mentioned may be that of re-evaluating our deeper needs and desires. Be flexible and recalibrate to the universal flow. Inaction may be the best action to integrate with the more subtle aspects of life.
The Moon in grounded Taurus adds emphasis to our working with our inner resources at this time, and also seeking solace in nature.
It is by getting in touch with the divinity innate in all things that we may harness the transformative power of the (1) Magician.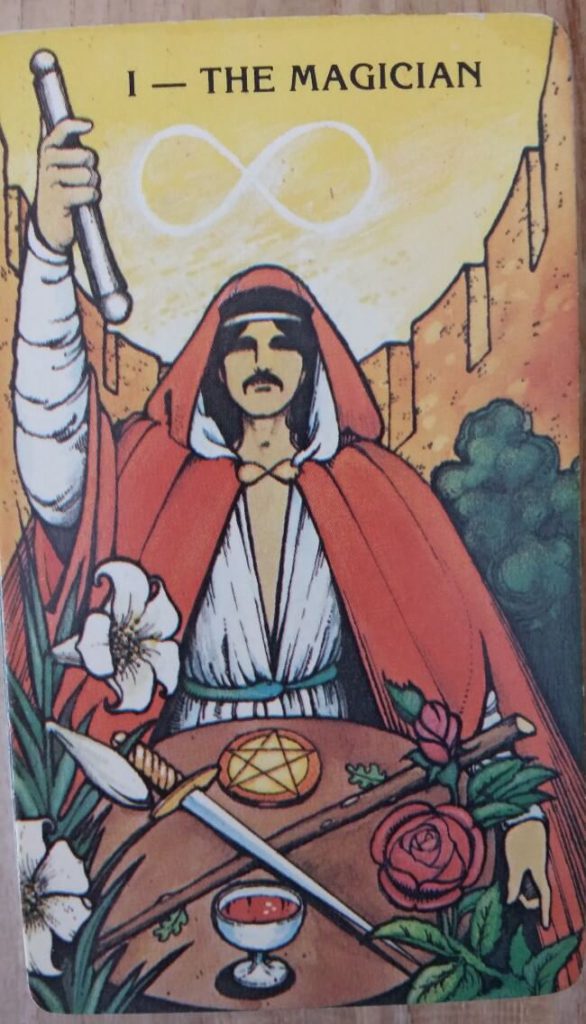 Affirmation
Why does divine energy to manifest so wonderfully in and through me every day?