"This Queen," writes James Ricklef, "is strong, capable, and forceful, but she is also fun, loving, exuberant and optimistic…" [Tarot Affirmations, p. 133] It was this energy that carried me through the early hours of this morning both during a "pub chess crawl" that ran from 9pm to 3am, and it was this exuberance that carried me as I walked the 13 kilometres out of the city and all the way back home.
I chose to walk all the way instead of catch a taxi. I saw the sun rise behind the clouds at my back as I crossed a footbridge and looked back at the way I had come. I had spent the evening doing what I love in a truly expansive spirit of Thursday's Jupiter, and the loving Venutian spirit of Friday, steering the course of the evening from pub to pub and game to game, and then steering myself back home in the dead of night, exploring lots of narrow lanes that run and criss-cross the tramline that leads from Hiroshima to Miyajima.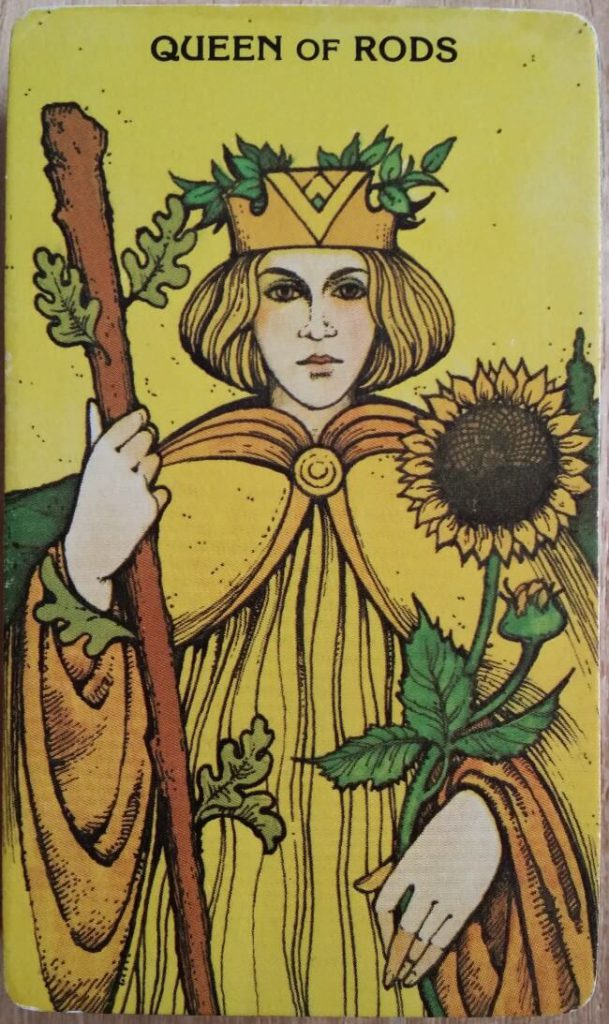 Another aspect of the Queen of Rods is her inspirational quality; she encourages and inspires others to improve themselves in some way, and I trust I brought something of that spirit with me to the chess event, encouraging my companions to improve their game and feel inspired by the beauty of chess and the community we are building around the game here in Hiroshima.
Affirmation
Why am I in such high spirits today?