Today's arcana, the Three of Pentacles, is ruled by Mars in Capricorn. It is all about bringing to realization in the material world the plans and blueprints that began in the realm of imagination, of doing the work, either in co-operation with others, or alone. Perhaps the work has already been done, or has already been made manifest in the material realm.
That was perhaps the case for me because I did not have such an active day today, spending the morning in bed after a debauch, and the afternoon cleaning my room and my bookshelves! However, I am pleased to note that there has been an uptick in sales in my affiliate business this month, so perhaps that is a sign that "the work has been done" and is now being made manifest.
As Mars rules this arcana, and Venus this day, I should note that Mars has gone retrograde in Pisces this week. That began on Wednesday, when I gave myself over to relaxation in the afternoon. Mars retrograde in Pisces is a good time to take stock of what we are seeking at a deeper level and how we can be more receptive to things. So perhaps the work that is to be made manifest on the material plane is actually a spiritual work, the work of the monk no less than of the artisan and the architect.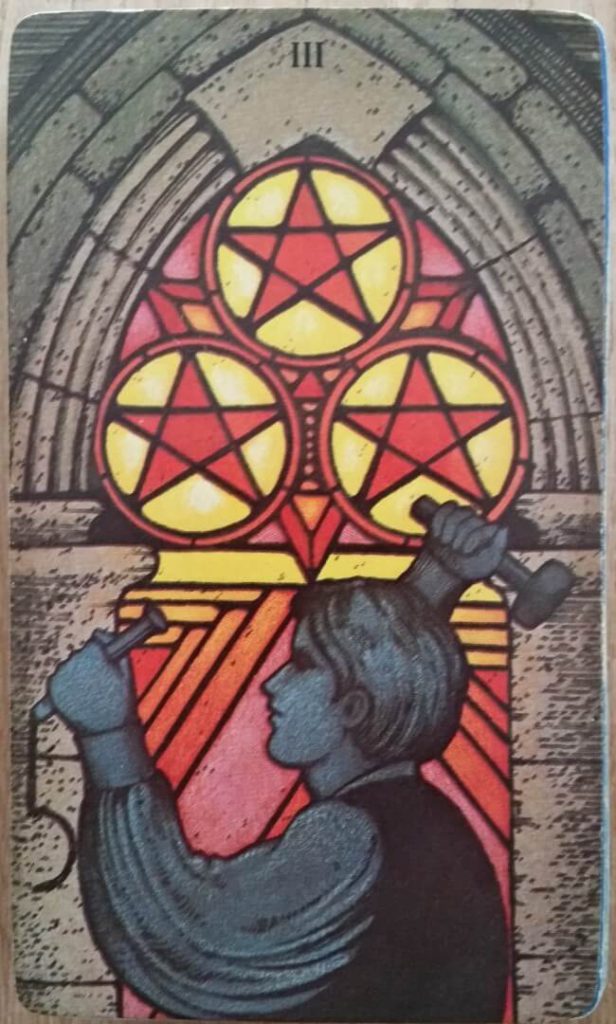 Affirmation
Why am I so good at working with others to get things done?