From the 23rd Sunday after Trinity until the beginning of Advent we enter a shadowy time between the seasons. The (18) Moon replaces the Trinity (19) Sun, and thus the Liturgical Affirmation also changes to that of the (18) Moon. The weekly arcana is the (7) Chariot.
The Collect
O God, our refuge and strength, who art the author of all godliness; Be ready, we beseech thee, to hear the prayers of thy Church; and grant that those things which we ask faithfully we may obtain effectually; through Jesus Christ our Lord. Amen.
Old Testament Reading
God is our hope and strength: a very present help in time of trouble. Therefore will we not fear, though the earth be moved: and though the hills be carried into the midst of the sea.

Psalm 46: 1-2
New Testament Reading
Render therefore unto Caesar the things which are Caesar's; and unto God the things that are God's.

Matthew 22: 22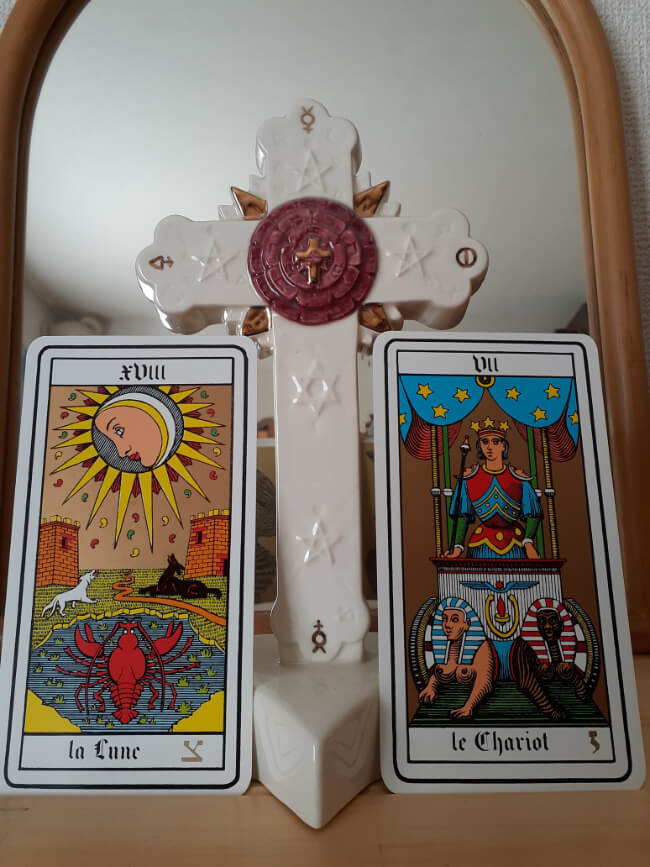 Liturgical Affirmation
Omnia tempus habent et suis spatiis transeunt universa sub caelo. Pono nubem ascensum meum et ambulo super pinnas ventorum.

All things have their season, and in their times all things pass under heaven. I make the clouds my chariot and walk upon the wings of the wind.