Once again, the consonance between the sequence of the Upper Arcana and the weeks of the Trinity season can be seen in the focus this week on the virtues, of which (14) Temperance is one, and the fruits of the spirit, among which (14) Temperance is numbered.
The Collect
Almighty and everlasting God, give unto us the increase of faith, hope and charity; and, that we may obtain that which thou dost promise, make us to love that which thou dost command; through Jesus Christ our Lord. Amen

Book of Common Prayer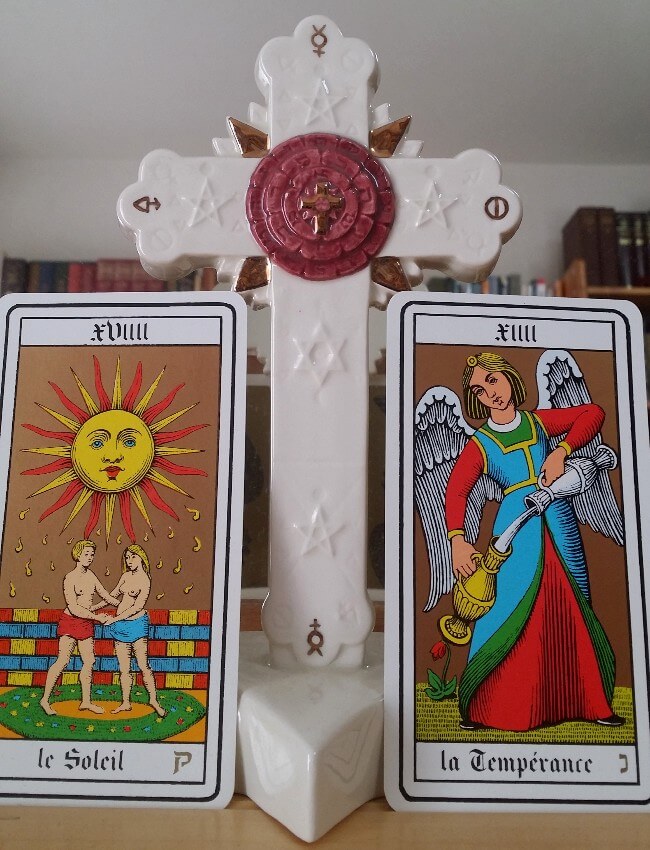 Old Testament Reading
Keep thy heart with all diligence; for out of it are all the issues of life.

Proverbs 4: 23
New Testament Reading
The fruit of the Spirit is love, joy, peace, longsuffering, gentleness, goodness, faith, meekness, temperance.

Galations 5: 22-23
Liturgical Affirmation
Ego sum lux mundi;

qui biberit ex aqua,

quam ego dabo ei,

non sitiet in aeternam.

I am the light of the world; whosoever drinketh of the water that I shall give him shall never thirst.