Jupiter in Pisces governs our cheerful Nine of Cups. Right now it is Mars that is in Pisces and over healing Chiron while our Mercury, exalted in Gemini, is square Mars. Meanwhile, the Sun, still in sidereal Gemini, is moving off opposition with Jupiter and into direct opposition with Pluto in Sagittarius.
All the nines are associated with the Moon on the Kabbalistic Tree of Life. The Moon is the planet which is closest to the soul, and to which indeed the soul may be likened is the Moon, or "Luna." Learn, therefore, to speak of your soul as "my Luna." Consider her in relation to the other planets, as the Renaissance Magus Marsilio Ficino teaches in a letter to the young Lorenzo di Pierfrancesco de' Medici:
Your Luna should also behold Jupiter, the laws human and divine… She should also direct her gaze on Mercury, that is on good counsel, reason and knowledge.

Marsilio Ficino
Today the Moon is in its balsamic phase and transitioning from assertive Aries to grounded Taurus, so this is a good time to let go and empty ourselves of the burdens of activity of the last few weeks and taking a more settled posture toward our lives. Venus, also in Taurus, is the ruler of Taurus, so nurture yourself and those around you with some loving kindness and appreciation for your place in life.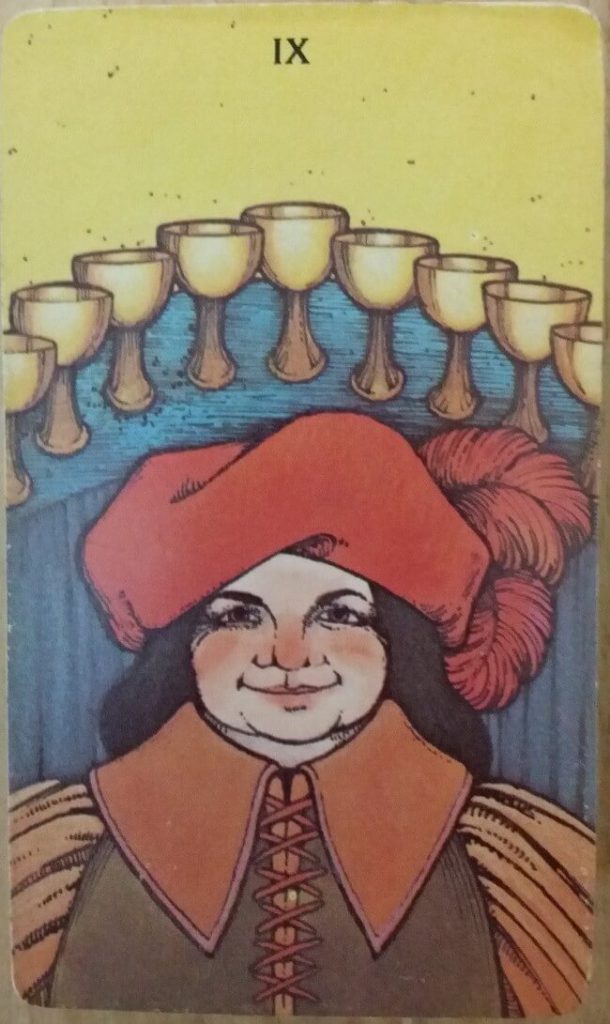 Affirmation
I constantly find reasons to find joy in my life and to appreciate it and to express gratitude for all the good things that I experience in it.