Ooh, so much good stuff on offer and so many choices to make! Choice of course is one of the themes of the arcana of the (6) Lovers, which is the arcana of Easter Week. How appropriate both arcana are for the fun-filled agenda of Golden Week, a ten day holiday that is now upon us here in Japan.
Today, for example, I shall hop onto a train to Iwakuni to see my daughter perform in a ballet recital. Later in the week I will be playing chess at a games session at a bar in town. The day after, I'll be partying at a gyoza (chinese dumpling) and world beer festival and checking out the Flower Festival parade and beer tents in the middle of an undoubtedly chockablock Hiroshima. Later in the holiday period I'll head off a couple of trips to the Holy Island of Miyajima, one to return to the beer brewery with some old drinking chums, and one to climb Mount Misen with my wife.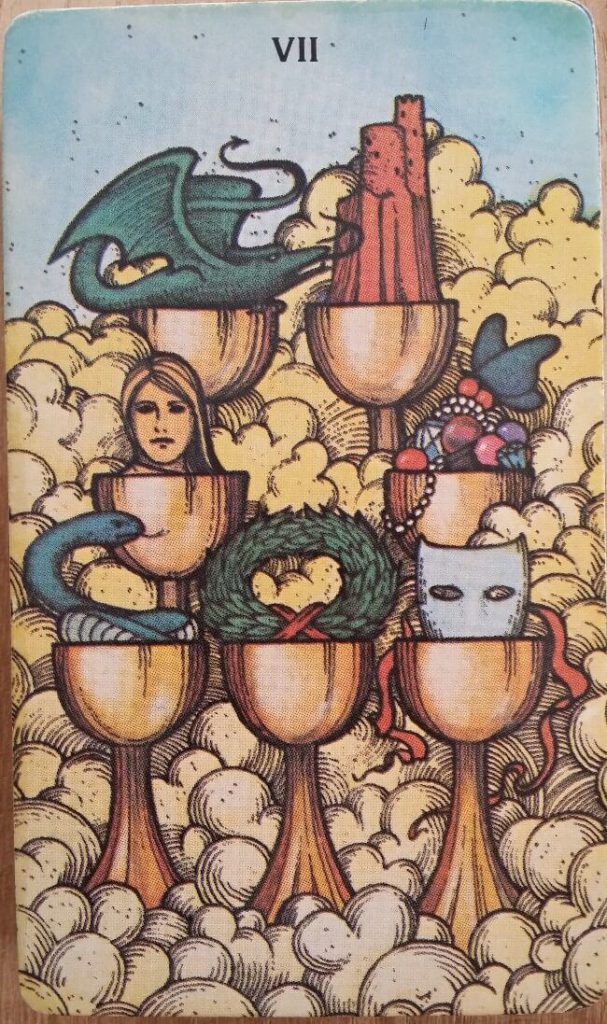 Notice also the dragon in the top left cup, reminding us that Saint George's Day falls in this week, a week later than usual, due to the lateness of Easter this year, and the rule that no other feast days apart from those dedicated to Easter are to be held during the Octave from Easter Sunday to Low Sunday.