Leo rules the arcana of (8) Strength so it is a fine solar arcana to receive on a Sunday, and especially this week as the feminine aspect of (8) Strength is consonant with the themes of the Fourth Sunday in Lent, which is Refreshment Sunday, or Mothering Sunday and symbolised by the (3) Empress. The collect for this week beseeches that we be relieved of our "evil deeds" by the "comfort of thy grace," and the arcana of (8) Strength offers an apt illustration of the sufficiency of grace to tame our viciousness.
This year the feast of the Annunciation also falls in the fourth week of Lent and is symbolised by the (2) High Priestess.
The qualities of (8) Strength are very well elucidated by Ellen Goldberg who explains in the video below that the alchemical red lion of our animal nature is not to be repressed or denied or stuggled against, but to be acknowledged, embraced, loved and thereby tamed through the feminine magic of suggestion to the subconscious mind: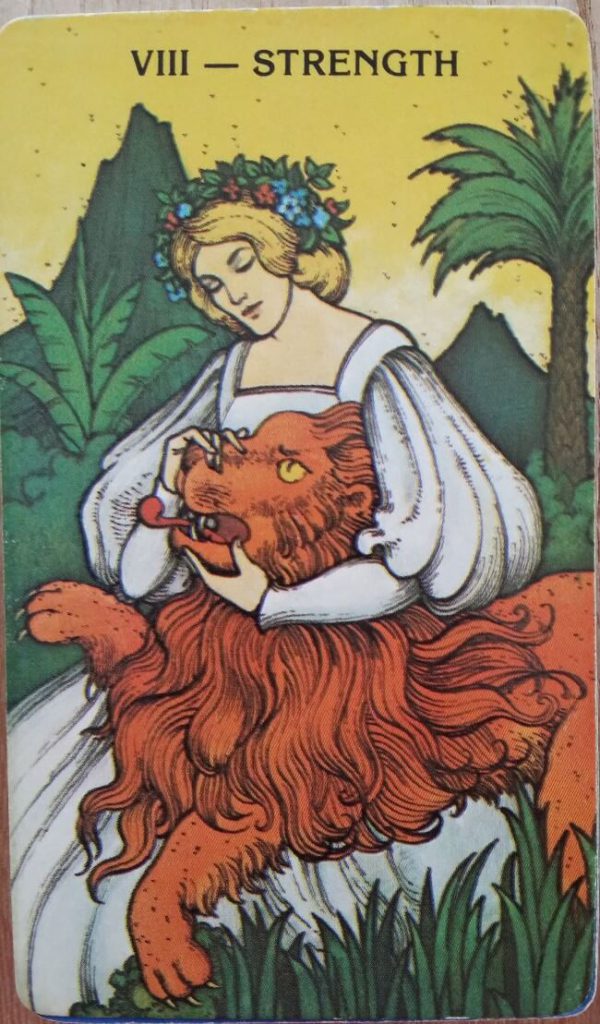 Personal Note
I have a strong personal attachment to the leonine qualities of (8) Strength as I explained on Sunday 14th July when the arcana last appeared in the daily readings.