What a fine card to end the week on, this the first weekend of spring. As Dr. Elliot Adam says in the video,
Whenever the Empress shows up in a reading she is usually indicating the return of abundance, or also the return of love; not just love in relationships but also in the sense of being incorporated in your life, and what you are doing and also towards yourself.

Dr. Elliot Adam
Through (3) The Empress is expressed the fecundity of nature. If you have a picture of Boticelli's Primavera, I suggest that you display it today, and if you have the opportunity, go out and enjoy the early spring if you live in the northern hemisphere.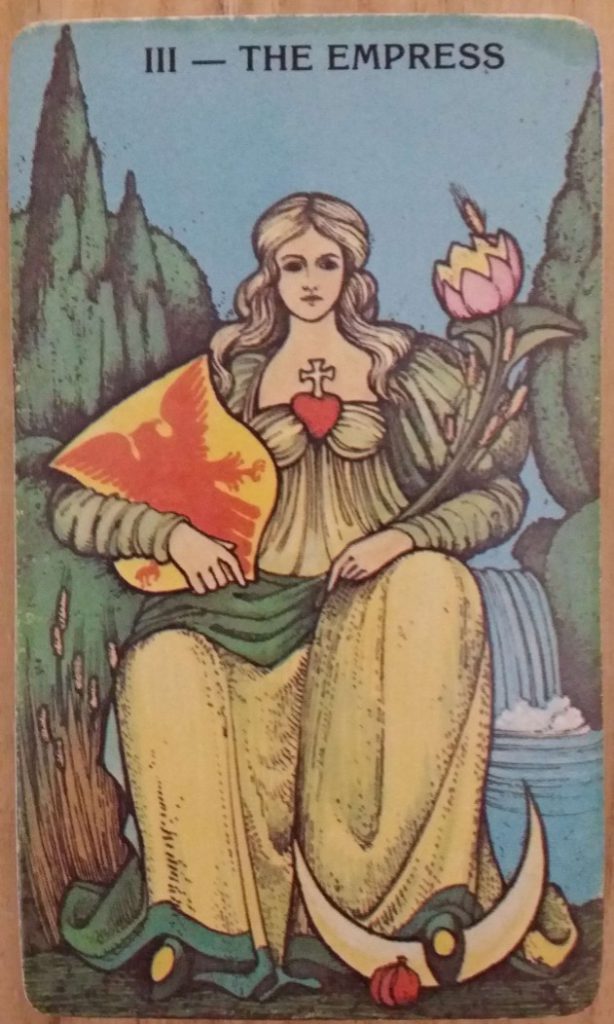 Here in Japan the cherry blossom season is almost upon us. Today I went out and breathed in the fresh air; it was a day of gentle sunlight and showers. I felt present, happy and engaged with the people I met and the things I did during the day. As I returned home the sun was shining softly in the west and in the east there were clouds and rain showers, and a most magnificent rainbow, as it were The Empress clothed with the sun. In the more exact representation of the Empress in the Oswald Wirth tarot deck, she is portrayed with the cresent moon turned downward, like the rainbow.