With the sidereal Moon now in watery and receptive Pisces, the week concludes with the Page of Swords who's radical openness to new insights is favoured by the Moon's heightened imaginative power. This week the arcana that appeared on Monday was the (15) Devil and the Page of Swords is intellectually open to acknowledging his inner demons and the Moon's current placement offers him the aid of imagination to "see better" (as Kent said to Lear) what those demons may be.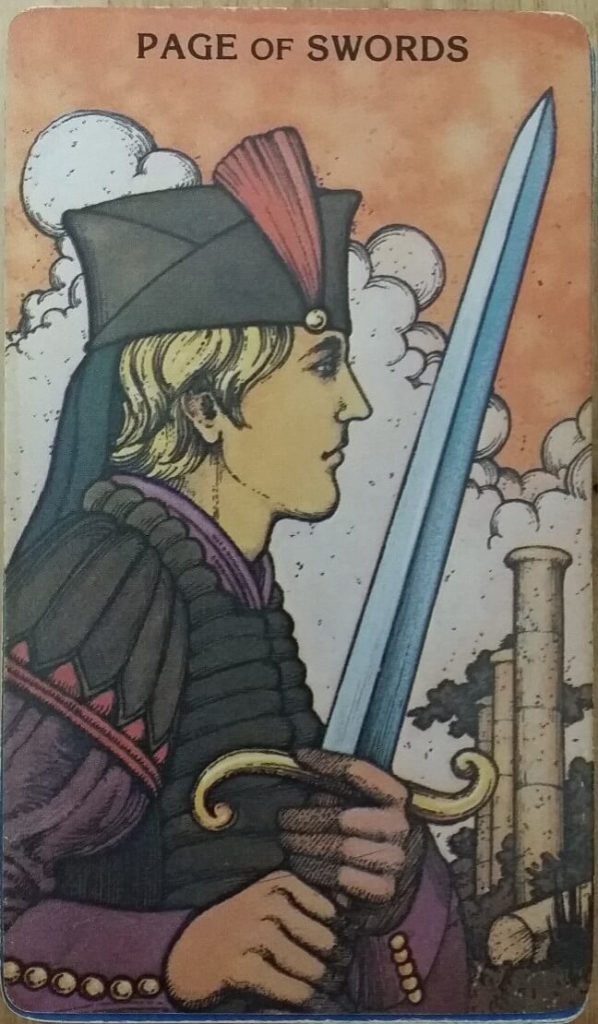 Affirmation
This affirmation, in the form of a question, as advocated by Noah St. John, is for the Page of Swords when under the influence of Saturn:
Why am I always ready to learn new things in a timely fashion and to give them form and expression in my life and in the world?
Weekly Roundup