The (7) Chariot is attributed to Cancer, which is ruled by the watery moon, so this is the second day of this week in which the arcana conforms to the planet of the day.
As the Moon waxes towards the first quarter phase and prepares to exit Libra it is good to seek balance in our lives, or control of opposing energies, as suggested by the (7) Chariot.
With the Sun now firmly in Virgo, this is also a good week to challenge ourselves to solve any outstanding problems, fix things, and build solid habits.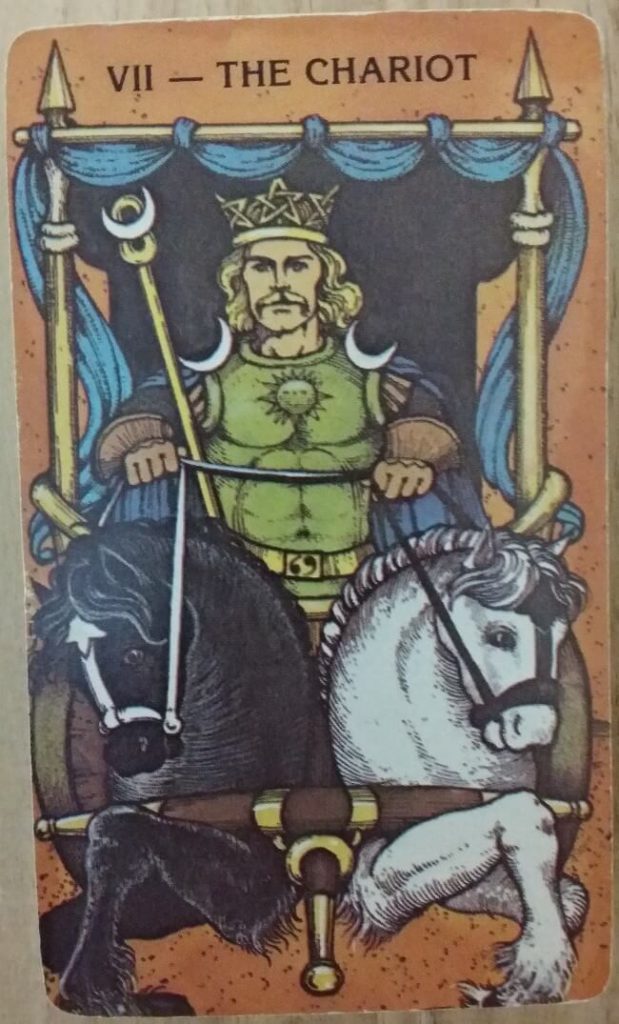 Today, Mercury squares Pluto which suggests bringing a greater depth of thought and reflection than usual and being open to the unveiling insights of Pluto will be very rewarding.
Venus is in expressive Leo, so we can certainly enjoy the ride that our gallant charioteer offers to take us on!
Affirmation
Why am I blessed with the intelligence and dexterity to harness the diverse energies of life so they move me forward in a positive direction?