This Sunday is commonly known as "Gaudete Sunday" from the first word of the Introit for this day, taken from Paul's epistle to the Philippians, "gaudete," which means "rejoice!"
It may seem surprising therefore, that this day of rejoicing is marked by the (16) Tower of Destruction until we realize that it is the breaking open of the dungeon and the bringing to light of the hidden things of darkness, and the scattering of the proud in the imagination of their hearts that we rejoice in. The Introit itself concludes with a reference to the "turning away" of the captivity of Jacob:
Benedixisti Domine terram tuam: avertisti captivitatem Jacob.

Lord, you have blessed your land; you have turned away the captivity of Jacob." Psalm 85: 1
The Collect
Lord Jesu Christ, who at thy first coming didst send thy messenger to prepare thy way before thee: Grant that the ministers and stewards of thy mysteries may likewise so prepare and make ready thy way, by turning the hearts of the disobedient to the wisdom of the just, that at thy second coming to judge the world we may be found an acceptable people in thy sight, who livest and reignest with the Father and the Holy Spirit, ever one God, world without end.

Book of Common Prayer
Old Testament Reading
The Spirit of the Lord God is upon me; because the Lord hath anointed me to preach good tidings unto the meek; he hath sent me to bind up the brokenhearted, to proclaim liberty to the captives, and the opening of the prison to them that are bound.

Isaiah 61: 1
New Testament Reading
Judge nothing before the time, until the Lord come, who both will bring to light the hidden things of darkness, and will make manifest the counsels of the hearts

1 Corinthians 4: 5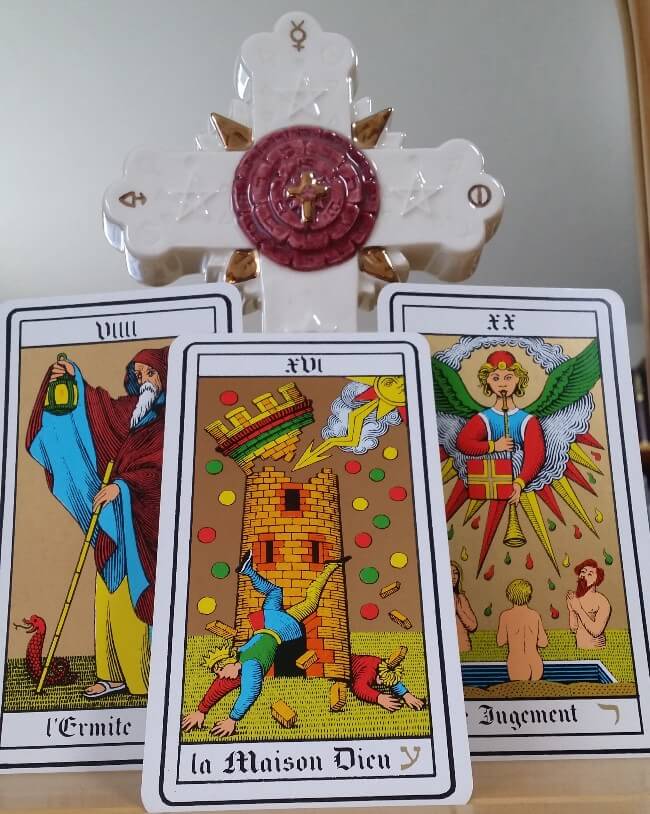 Meditation
Without insulation nothing can be concentrated, and without concentration no magic action could be carried out.

Oswald Wirth, The Tarot of the Magicians, p. 98
Liturgical Affirmation
Scindite corda vestra et non vestimenta vestra.

Canet tuba, et mortui resurgent incorrupti.

Dispergo superbos mente cordis sui.

Rend your hearts and not your garments. The trump shall sound, and the dead shall arise incorruptible. I scatter the proud in the imagination of their hearts.