The Knight of Swords is the most dynamic arcana of the Tarot, full of the fiery energy of the knights and fanned by the airy element of the sword suit. This is the day to go on the offensive with a gung-ho spirit if the surrounding arcanae are propitious as they seem to be this week.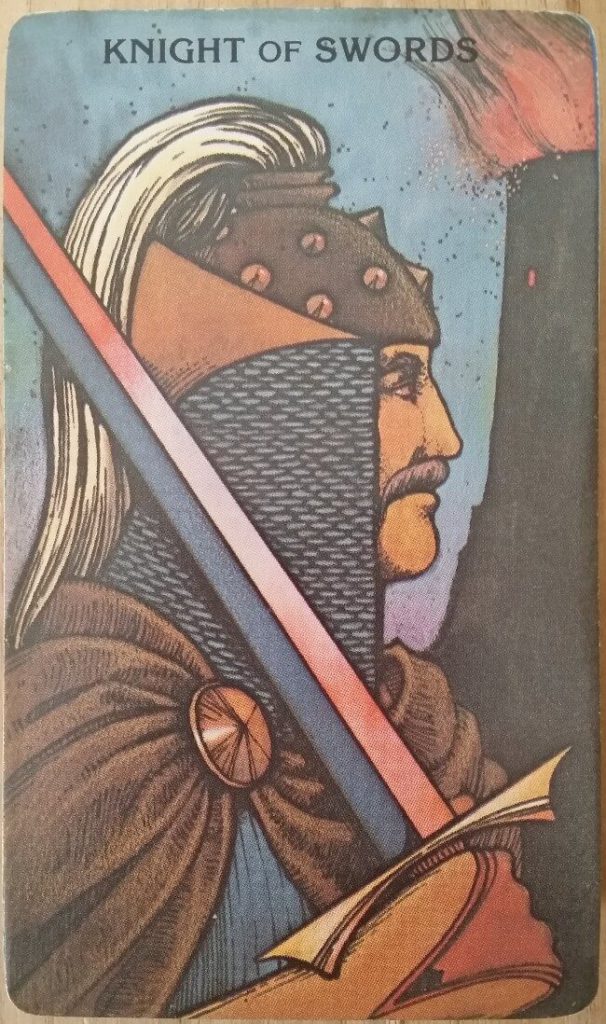 Personal Application
Tonight I am playing a game of chess in which I will be Black. I expect to play the French Defence against my opponent's e4 opening, and in that case, I look forward to a vigorous campaign in which my Knight lays siege to an enemy castle…
Here's how things played out with my Knight of Swords this evening!