Whichever arcana appears on a Sunday, it is the one that the Sun shines upon for you during the rest of the week; it sets the tone for you and may be called the "father figure" of the week, the creative force that moves upon the face of the deep and operates within and through you for the next seven days.
Thus when the week opens with the King of Cups we may feel ourselves to be especially blessed with solar energy that gives warmth to the watery element upon which it moves.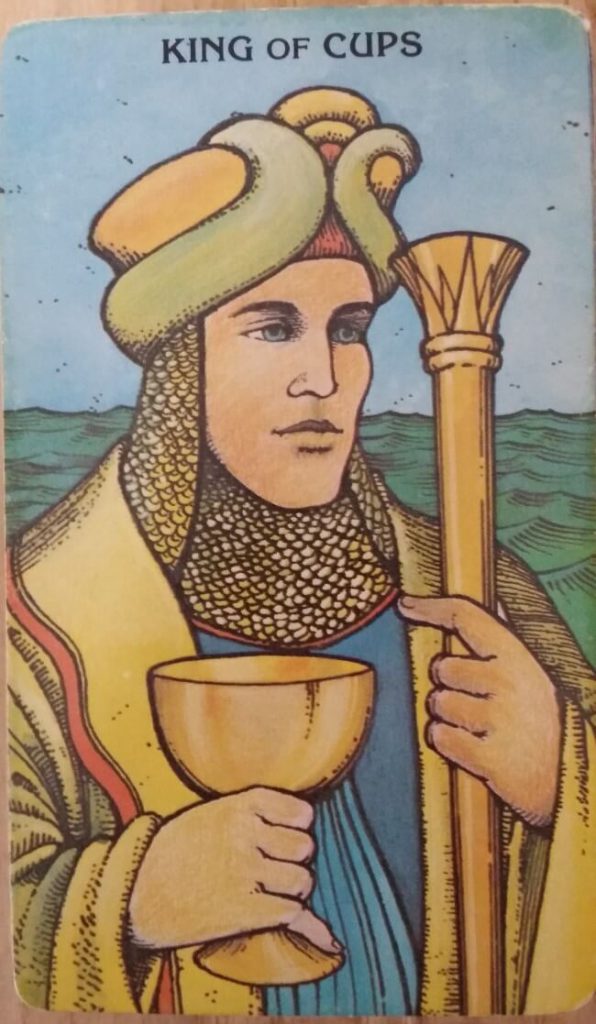 And what is the spirit of the King of Cups? I refer to the spirit of arcana as the Antonine spirit, after Anthony in Shakespeare's Anthony and Cleopatra. Cleopatra says of Anthony that his delights were delphinius, and when he delighted in something he was like a dolphin swimming in the sea, that is, he was perfectly attuned to the environment in which he found himself.