Movement, activity, doings, moving in this world with confidence and communicating the gifts with those around you, sharing the value of your experience with others; that is what this arcana is all about, according to the Tattoo'd Spirit in his informative video about the Six of Rods: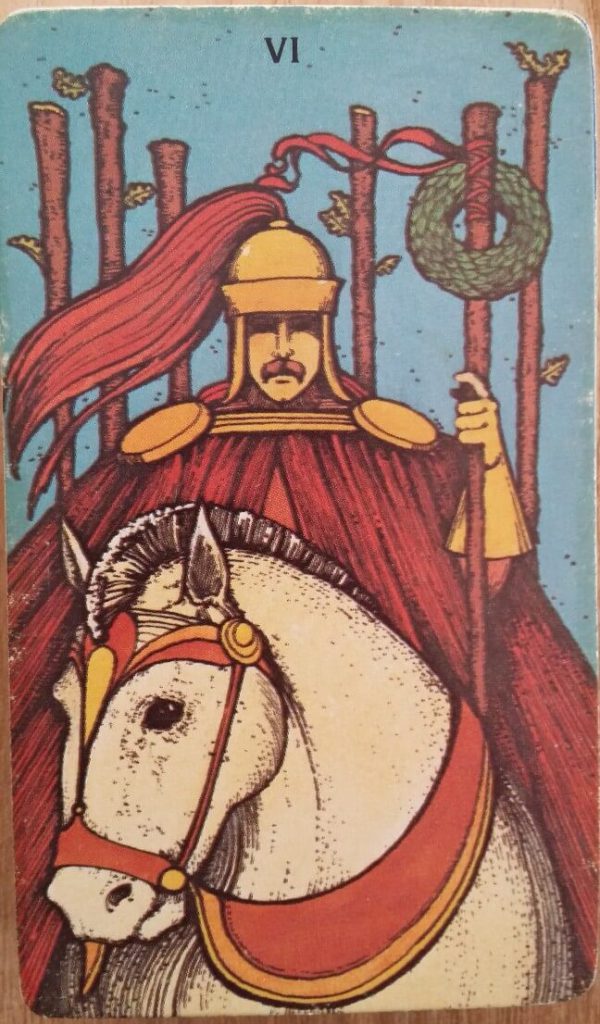 Personal Application
As I have already mentioned a couple of times, I am currently involved in a three-day Open Chess Tournament here in Hiroshima. There are fourteen competitors who range in rank from the 1300s to the 2000s. I am participating as an unranked player and there is one other unranked player in the competition. Yesterday, I lost my first game, playing as black, and won my second game, playing as white. I note that the victorious knight is riding a white horse in the Six of Wands!
As for "communicating the gifts with those around you," I am making videos of all the games I play during the tournament. Here's a video I made of my first game, which I lost, playing as Black:
The last three Arcana, the Two of Cups, the Five of Pentacles and now the Six of Rods reflect that I am pursuing that which I love (i.e. playing chess) in spite of the difficult challenges and multiple losses I endure as an "improving" player, but that I can also celebrate the victories as I achieve them.