When the (18) Moon Arcana appears in our daily readings we should consider the stage in her cycle that the moon is passing through. In our case, today, the moon is Waning Gibbous, that is, reflecting less and less solar light as the days go by.
In his book The Planets Within : The Astrological Psychology of Marsilio Ficino, Thomas Moore notes that Ficino recommends that we follow the motions of Luna closely to ensure good timing and a fuller understanding of the motions of body and soul in relation to each other. Moore continues:
In lunar consciousness personal life is emptied as well as filled, a round that has as much darkness as light. Luna would empty us of those purposes and plans, as well as the interpretations and explanations, that keep life busy on the surface with no guarantee that there is movement within.

Thomas Moore, The Planets Within, p. 162
This week, it seems, although we have plenty of energy as we was in the Ace of Rods to go about our daily work, our creative endeavors may well be on the wane for the time being.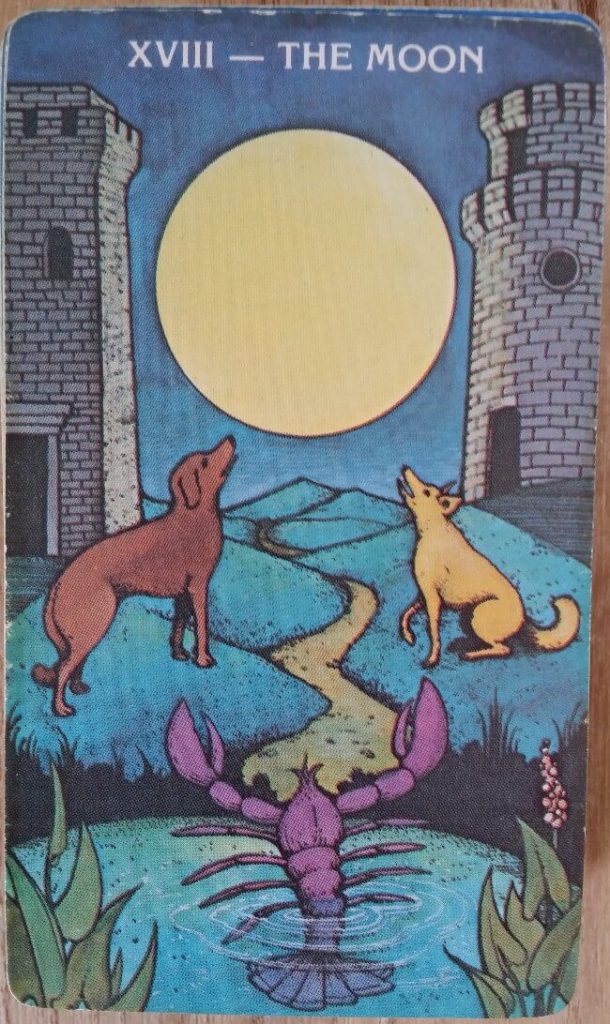 To Every Thing There Is A Season
It is indeed as the Ecclesiast tells us, that,
To every thing there is a season, and a time to every purpose under the heaven: A time to be born, a time to die; a time to plant, and a time to pluck up that which is planted; A time to kill, and a time to heal; a time to break down, and a time to build up; A time to weep, and a time to laugh; a time to mourn, and a time to dance; A time to cast away stones, and a time to gather stones together; a time to embrace, and a time to refrain from embracing; A time to get, and a time to lose; a time to keep, and a time to cast away; A time to rend, and a time to sew; a time to keep silence, and a time to speak; A time to love, and a time to hate; A time of war, and a time of peace.

Ecclesiastes 3: 1-8