The (17) Star is the seasonal arcana for Epiphany and is the sole arcana until the First Sunday after Epiphany. During the season of Epiphany we read The Star of the Magi by Marsilio Ficino. We also recite Ficino's Epiphany collect, with which he commences his little treatise on the Star of the Magi, every day during this season.
The Collect
O God, who by the leading of a star didst manifest thy only-begotten Son to the Gentiles: Mercifully grant, that we, which know thee now by faith, may after this life have the fruition of thy glorious Godhead; through Jesus Christ our Lord. Amen.

Book of Common Prayer
Ficino's Epiphany Collect
Dear God, I pray that you show us today the star that once was manifested to the Magi, so that just as it then led the Magi to Christ, it can lead us to the mysteries of Christ.

Marsilio Ficino, The Star of the Magi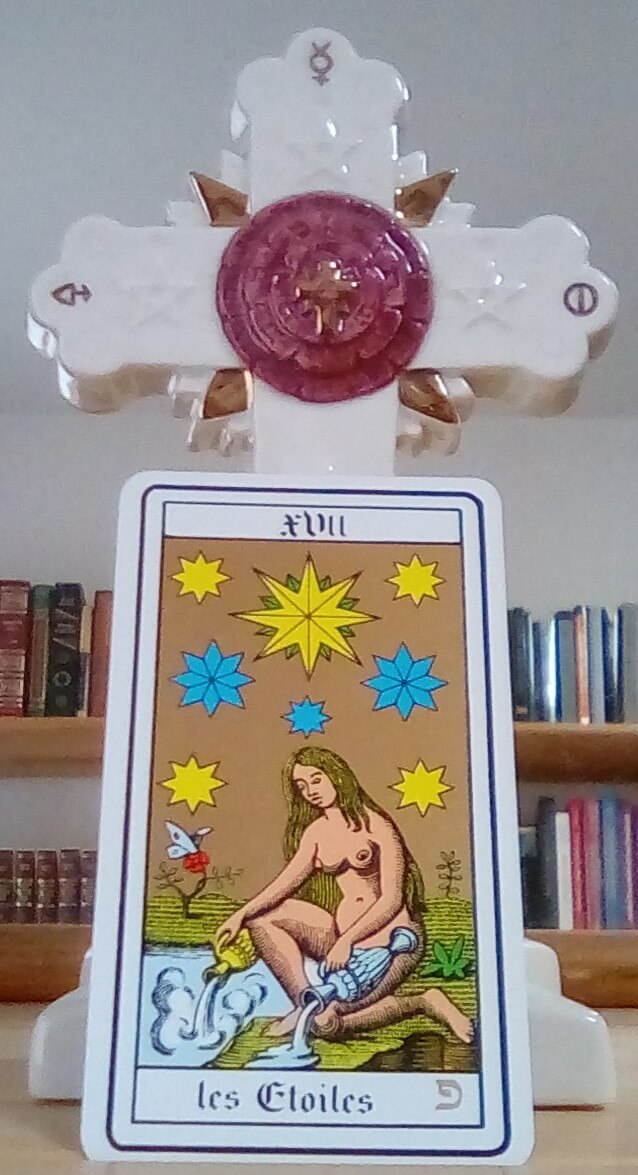 Old Testament Reading
There shall come a Star out of Jacob, and a Sceptre shall rise out of Israel.

Numbers 24: 17
New Testament Reading
When they saw the star, they rejoiced with exceeding great joy.

Matthew 2: 10
Liturgical Affirmation
Ego sum radix et genus David,

stella splendida et matutina.

I am the root and offspring of David, the bright and morning star.