The Queen of Cups overflows with the waters of desire; she invites you to pause and reflect upon your feelings and reconnect with them. The inspiration potent in the Ace of Rods and visible in the eye of imagination through the star must be connected to the motions of the heart if it is to flourish in your life and enable you to celebrate where you are with 9 of Cups and also to move beyond, pushing beyond your comfort zone while accepting your vulnerability. To do that, you need to take some time out and probe the depths of your heart with compassion, much as our lady of (11) Strength who presides over this week, the Second Week of Lent, gently handles the lion. It is soul work, taking time to take care of the soul by starting with the motions of the heart.
Here are The Tatoo'd Spirit's thoughts on the Queen of Cups: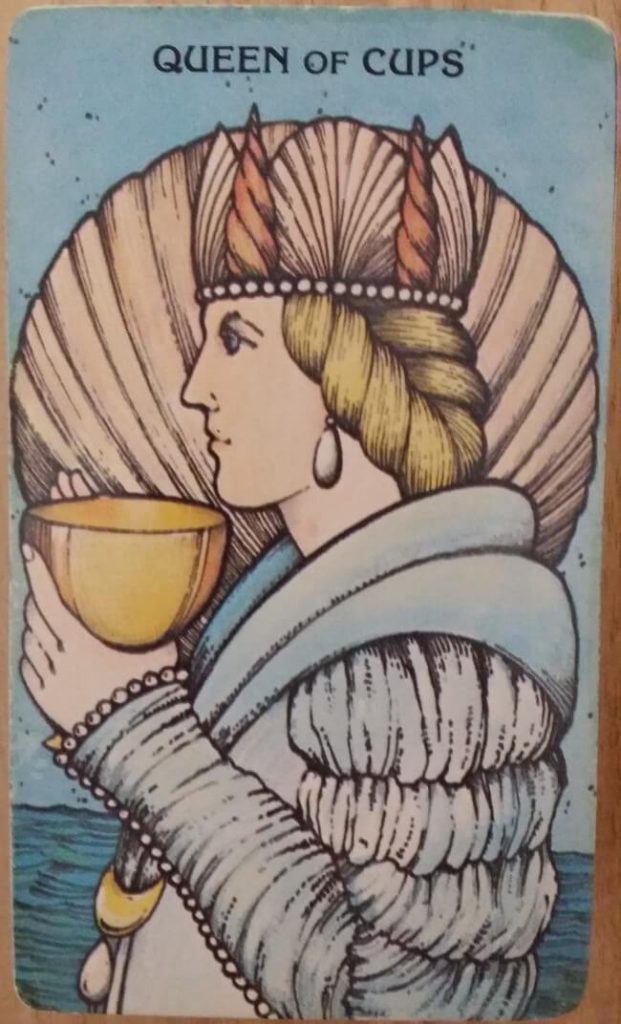 Like As The Hart Desireth The Water Brooks
One of the most soulful of Coverdale's Psalms – Psalm 42 -expresses the longing for connection with the Divine as the panting of a hart (heart) for the water brooks. It is a fitting Psalm for today.