The week ended on a passive note with the 4 of Cups after all the potential of feminine energy; it is as if we need to pause and take stock of our emotions. What is it that is on offer to us? Let's hear what the Tatoo'd Spirit has to say about the matter: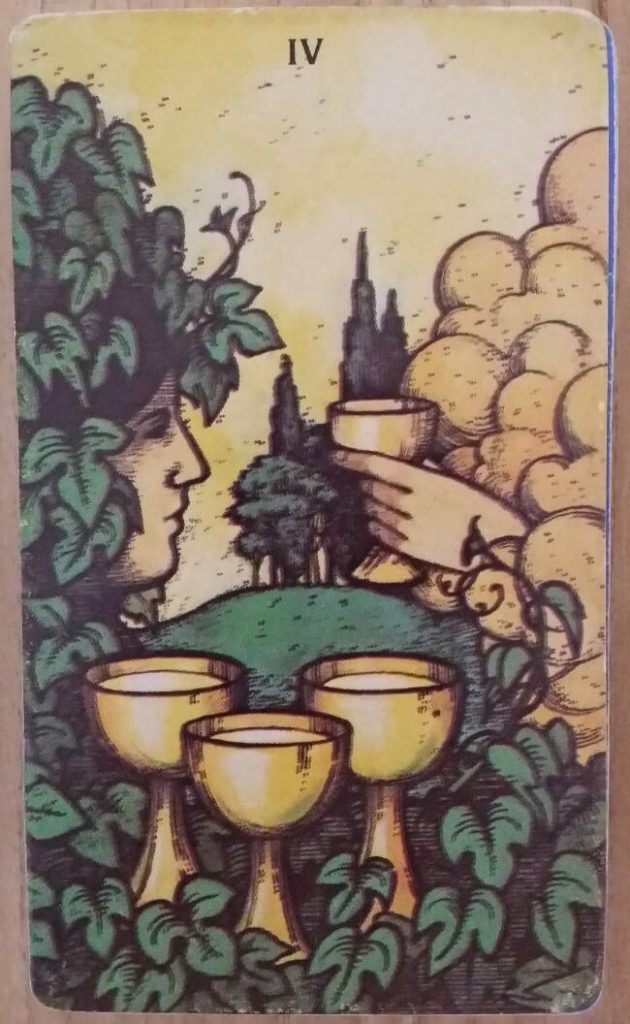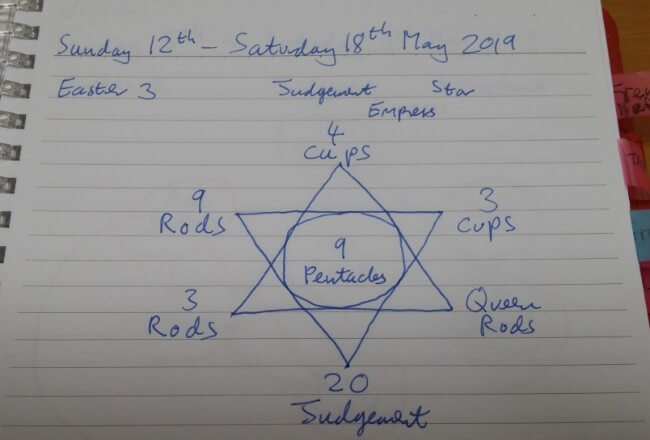 The Third Week After Easter
After the challenges of the previous week, the 9 of Pentacles proved a welcome start to the new week, restoring a sense of wellbeing, peace and plenty. We understand that it is our work and effort that has brought us this far, and now we are pondering the next phase and it would appear that the key lies in an expansion of yin energy and taking delight in feminine love, joy and friendship. Quite a lot to think about so the week ends with a time out to reflect on what is potentially on offer.