We conclude the week with another arcana from the suit of Rods, the fiery Knights of Wands. Feeling fired up and full of martial vim and vigour? Ready for change and movement? For sure, there have been a lot of positive developments this week in my online business, my residence status here in Japan, and in my social life.
On the other hand, the heat is intense as we endure the dog days of summer and swelter as if marching across the desert with the Knight of Rods. The heat is intense, as is the Knight of Rods' passion for life, a passion that Mars passage through Pisces only intensifies. Saturn, whose day it is today, reminds us to contain our passion so that it does not cause us to overlook our duties! Do the work first; have fun later!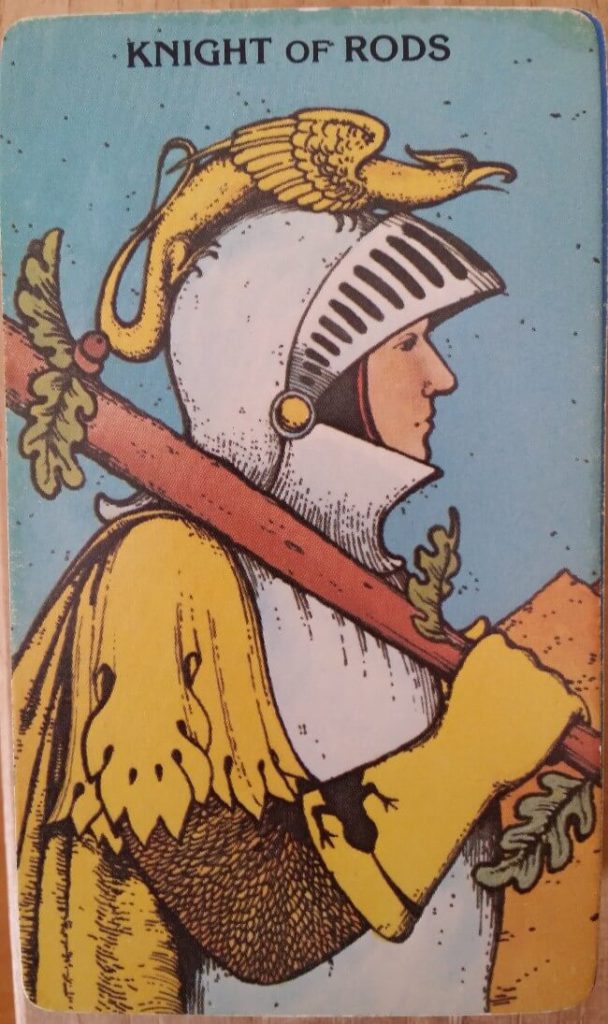 Affirmation
How am I able to live life with so much energy and enthusiasm without neglecting my duties?