Well, the Eight of Rods certainly is the arcana of the month so far, and indeed, we are in the midst of the hurly-burly of life even if we are spending most of it indoors. It is through the mental space that the rods are flying and well expresses the sense of having a lot of stuff to get on with as I race to get college course content uploaded onto Google Classroom to give me a head start when classes begin next week.
At the same time, I am trying to press forward with my online business – creating content and promoting my landing page.
In addition, trying to maintain this blog requires time – not just time to report on the daily arcana, but time to reflect on their significance in relation to the day, the day that must be seized as a most appropriate quotation by Seneca – the Daily Stoic meditation for this day – puts it:
"Let us therefore set out wholeheartedly, leaving aside our many distractions and exert ourselves in this single purpose, before we realize too late the swift and unstoppable flight of time and are left behind. As each day arises, welcome it as the very best day of all, and make it your own possession. We must seize what flees.

Seneca, Moral Letters 108.27b-28a, quoted in The Daily Stoic, p. 143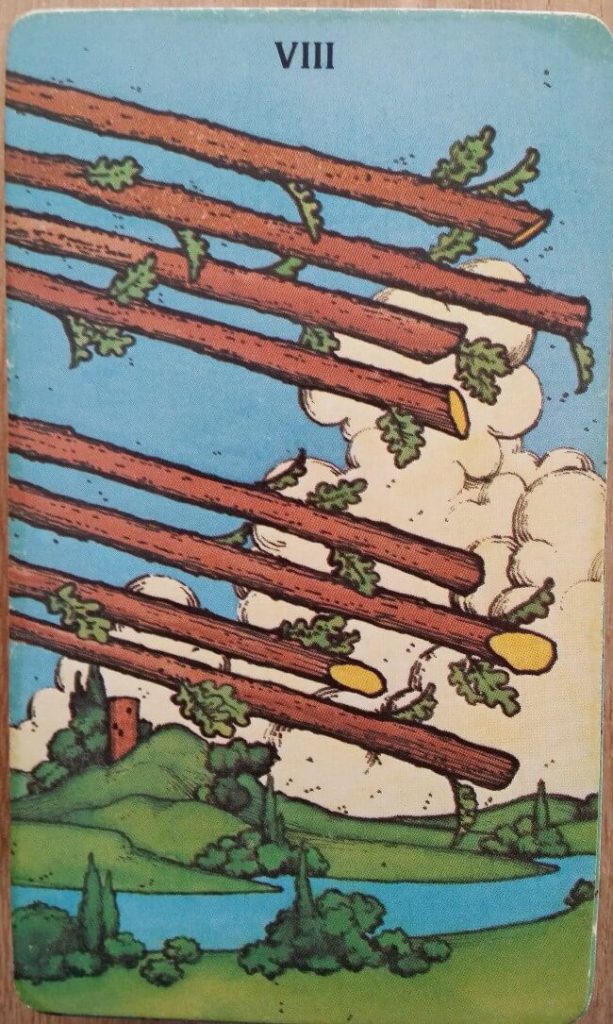 Weekly Roundup
This week we saw one arcana, the 8 of Rods reappear in the same week, an arcana which, like two others, had also appeared in the previous week. In addition, two of the upper arcana had appeared two weeks previously. Interestingly, the remaining arcana, (6) Lovers, appeared for the first time since I began this blog in March 2019.