With the Moon in opposition to Venus and Uranus, it is a good day for enjoying some freedom and spontenaeity, although we understand, through the Five of Cups that that may come at a cost, a loss of momentum in other areas of life.
Both the planet of the day, Jupiter, and the planet of the Five of Cups, Mars, are still in adventurous Sagittarius, and square to the Moon so the cheerful urge for enjoyment is powerful and may indeed lead to overindulgence.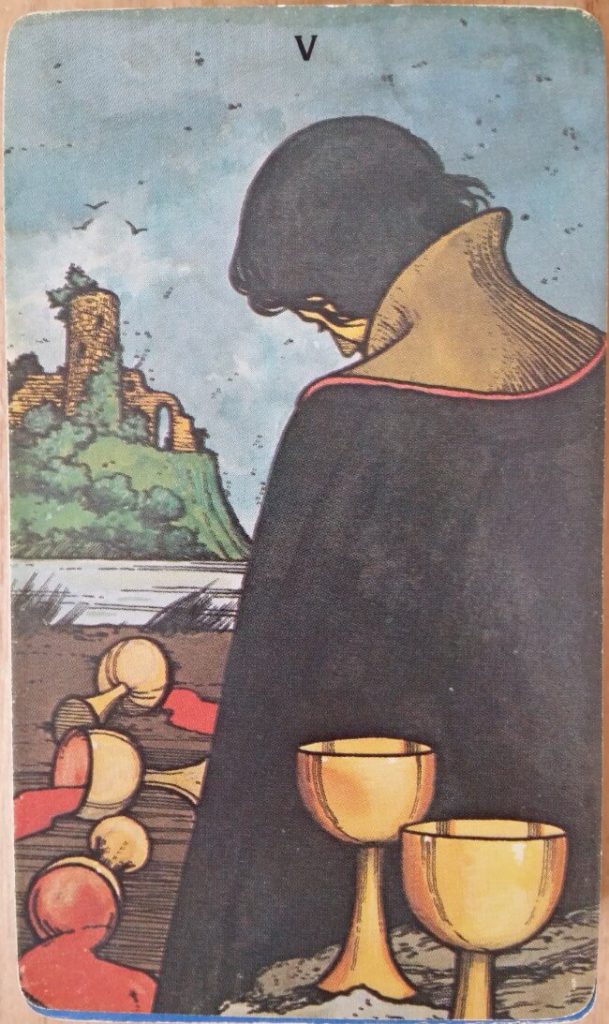 Personal Application
Today, after finishing work in the morning, I met a colleague and went for a long ambling walk (16,000 steps according to my smart phone app), which was full of spontenaeity, serendipity, and drinks by a river and in a park. After we parted, I did not resist the urge to continue partying until the early hours.